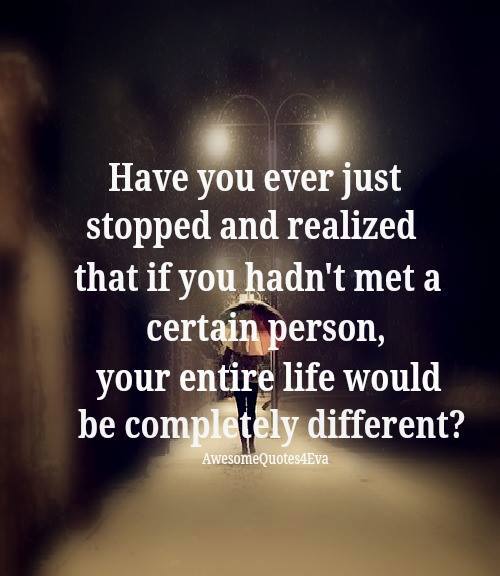 * January 3, 2013 · chin in hands..dreaming..if i had just one wish granted by a genie i would choose, not a million $, not the perfect man to spend my life with, or a mansion by the sea..but to see/hear all the MaDD PpuLL family unite for one helluva reunion concert/after party..if I had to make a sacrifice in order to have the wish granted I'd give everything I had to charity (except my daughter and the clothes on our backs)
***************************
* January 5, 2012 · S/N: Ladies!! Chrismorale Villain drove thru the black ice to get Donna Mofohari home safely after The chrismorale Experience last night..not only did he brave the elements but waited until I was almost to my door before driving the rest of the way home..that road was mad dangerous too!!!..So to everybody who thinks Chrismorale is a bad bad man..he is..but in the best way..a true gent!! #itsallabigsecret
*****************************
* January 6, 2016 · He said "I like tracks that make me think..that's therapy man".. "Therapy is a way to get relief and that's what this new music is doing for me..kind of like wiping my brow like..thank god"...Amen brother X..amen..*Slams the book hard against the pulpit while the congregation snoozes.
******************************
* January 9, 2010 · How can I express what i feel?..wouldnt say im over-humble but damnit when I'm with my team I feel HOME. I learn more from my family than at any other time in my life..they take time to teach, guide and advise..In my hunger they feed, nourish, fill me..take the time work WITH me, explain stuff I don't understand..peace to my family I love you more than human words can express..and coming from a robot that says a lot ;)
******************************
* January 10, 2014 · As long as I live I will never turn my back on my ppl..call me crazy..but I made a promise and i refuse to break it..or i'll die trying..end of story.
*******************************
* January 15, 2010 · Ppl who know me will notice how strongly I BELIEVE in my people/path..I've been hated/loved along the way..Haters hate because I am different + unmoveable, determined; Supporters also see me as different/fresh/off the hook & feel the love that goes into my creativity. To the haters I say thanks for giving me more fuel, more determination, & 2 my team + supporters the love/support is returned 100 fold..I'm still here!!!
*********************************
* January 23, 2014 · My ppl need to come home and take over..can't hear anything out there nowadays even a tenth as good as their skills..#REALTALK
***********************************
* January 24, 2014 · If my dreams are fulfilled..the dreams of my ppl are made reality. No matter where they are or what they do they are part of me and my reasons for being here at all.. and i will not see their skills and all the years of work overlooked or neglected.
*************************************
* January 30, 2014 · THEY lit the fire..i just keep the home fires burning and the lights on.
***************************************
* June 1, 2014 · Did you know? I have over 100 songs out there..Chrismorale and FaDaze have maybe five times that independently and collectively and are a million times better than what you imagine is good or what you have exposed yourself to? Did you know that Nya Thryce is the best female emcee I have ever heard? And I've heard many! Did you know Chrismorale was my producer for many years and we have an album out together? Did you know he is the best producer I know? And I am connected with many highly skilled producers! No? Didn't know? That's because you are not hip hop..or just don't pay attention. All things MaDD PpuLL can be found on http://maddppull.com/#/madd-ppull/ ..I am indeed, a passionate librarian of greatness..beleeedat.
*******************************************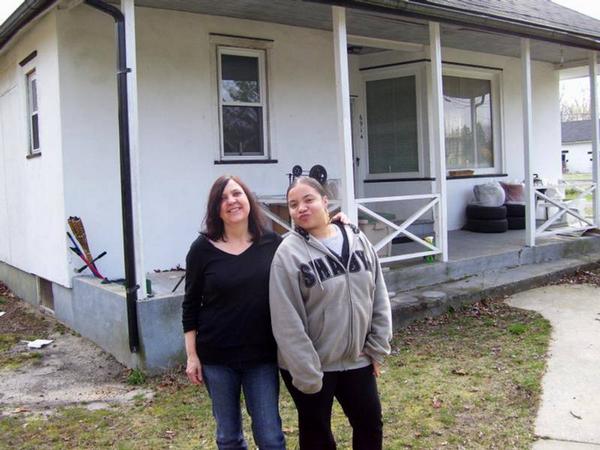 * January 24, 2014 · There are many highly skilled artists and producers who are a part of and associated with MaDD PpuLL..I promote every one of them in their endeavors and have the greatest pride in having worked with those that I have within the network. Some have stepped back, some are still out there pushing, some are taking time to regroup, mentally reassess and grow, or focusing on handling the real issues of life outside of creativity. I respect each one's individual path. I'm with my ppl in spirit no matter what their life choices and decisions. I'm always here for those who take first place in my heart..and MaDD PpuLL ARE my heart. When you see me posting up their work I do it with a sense of real appreciation of their skills..skills that from what i'm hearing out there, a lot of you young rappers and so called producers need to be studying along with the masters.
My ear, body, chest responds to quality..so when I share with you from the MaDD PPuLL treasure chest, try actually paying attention. Too many reaaaaaally wack (or unskilled) rappers have sent me work to check, proud as hell..and that's because they really have not studied, have not allowed their ear to learn to discern between quality and skill and real respect for the art form, and just getting on and doing whatever, thinkin they are the shit.. Let me stop. NO, i can't stop actually..and will be speaking more on this on a regular basis until it gets thru to those who care who have potential without the understanding.
Something worth fighting for? I have it..even if i'm completely alone in battle I know what I'm here for.
******************************************
* January 24, 2013 · My producer painted a vivid picture for me last night. He spoke with an open heart, sincerity and emotion as a man for whom music has been his life and passion. He has lived and breathed it since earliest memory. Knowledge and skill has been built and refined from working with artists and producers at all levels over many years. He has worked as a rapper, producer and radio host. He can rarely be tripped on any aspect of music history or any genre. He is a machine, working even when ppl are not aware or can even see his hands. But I digress. He explained that watching artists he use to love hearing, now putting out half ass verses, or poor mixes, or same style beats, or even over-use of industrial beats when there is a wealth of hand crafted beats and skilled producers available to ANYONE, is for him like watching his favorite sports team losing..heart sinking stuff. He cannot help but jump up and say 'wtf was THAT?..awww come on team pick it up LETS GO'.. Yea..
And since as a fan he happens to be extremely skilled, he is driven to offer some kind of SUPPORT to once great or skilled artists he believes CAN give better. I stand with and behind this kind of passion. Why shouldn't i? I believe the same. The vision cannot be clearer, the goal cannot be more relevant or sincere. If the music community/team cannot support or open its doors to its own supporters, then surely music as we know it will continue to decline. My producer refuses to compromise on what he hears and knows, or the skill he can bring to the table for those who will hear and understand..and why SHOULD he? Artists with any integrity or REAL appreciation for their art need to respect those who put themselves out there heart and soul for the improvement of the music they live for..
********************************************
* June 13, 2014 · Who among you could be a regular artist for a producer you knew to be highly skilled, refreshingly unique, with a passionately creative and insightful mind, and you knew this producer could bring out the best in you even if it meant you have to work harder, listen to advice, take criticism and let go of your ego to make that happen? *raises hand without reservation. As for the rest of you flakes...carry on...let your ego eat you alive..keep putting out that bullshit.
***********************************************
* September 9, 2016 · Some ppl wonder why I'm so loyal to my original team. Why would I bite the hand that removed the thorn from my paw? Why would I bite the hand that fed me and taught me to feed myself? Ain't gonna happen. I am a leo with an elephant's philosophy..never forget.
************************************************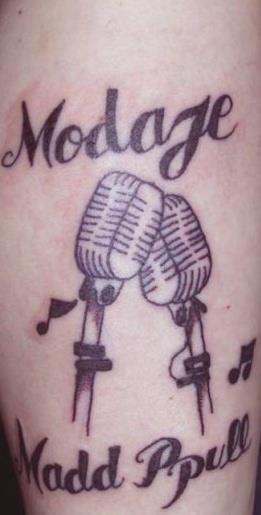 * September 26, 2010 · Sometimes I feel like I could burst with excitement every time I connect with my team musically. I learn daily from their talent, skill, experience. The day I 'met' FaDaze and planned our first track together (Contemplations produced by Marcus Prhyme), I thought it was gonna be just another collab, a new experience, but it turned out to be a powerful historical, life changing moment which put me on this path. So if you wonder why I left England to work closer with my family and promote the people I believe in, you need to stop questioning and go find out. Ask me, talk to them, go look on http://www.werunradio.com or http://www.zerobalancemangement.net/ - and if you feel me, join the movement..together we can make a difference to the music that's out there..nuff preaching..
********************************************
* Dec 20, 2017: I have a lot of love for the ppl who I consider family. If you have shown me your heart, lifted me or stabilized my wheels when they got shaky, picked me up when I fell on my face, taught me something, guided my direction in a positive way, smacked my butt when needed, been there for me..trust that ish means the world to me. I learned not to cast pearls before swine, not to lean too hard on others, or have too much trust that they will be around forever. I learned to depend on myself and focus on my art independently but share with others happily. Even more amazing to me, I have grown enough that i can teach, lift and guide others who are hungry. Oh so many lessons of this life have been learned throughout the past twelve years that have opened my mind, heart and imagination, raised the bar and filled my cup with childlike awe and excitement. Yea my heart is full. I'm older, wiser and still excited about this music of ours. Happy Wednesday. I wish the same for you. Love and Appreciation. To those who have touched my life, heart or shared a moment I salute you. You know who you are. <3
***********************************************
* July 4, 2011 · I still say producers should have some vocalized credit on their tracks, whether its a tag or the artist saying their name. It's about respecting the creativity of the canvas you are spitting or singing on. What is lacking in the world today is respect for each other as artists. Okay I'm a dying breed but I believe what I say 100%. I'm speaking as an artist not a producer, and if I am going to be on that track, it has to be something I'm feeling enough to be on it. If that's the case I will be in appreciation of the producer who took the time to create that realness for me and would want to praise his workmanship. Ppl should know who it came from!!! Crazy..its disrespectful..without the beat there would be NO TRACK!
Chrismorale, WE know how I feel about YOUR beats..they opened a lot of doors for me creatively and I can't praise your PRODUCTION skills highly enough either. Thing is, cuz we work together ppl are thinking you are probably prodding me, telling me to say this n that. Couldn't be further from the truth. I speak my own mind on this..and this is WHY I have stuck with the same producer for as long as I have. It's a blessing to have someone who KNOWS WHAT THEY ARE DOING AND USES EVERY ELEMENT OF THEIR CREATIVITY. Let me stop. To anyone who DOESN'T KNOW what you do..I seriously SERIOUSLY recommend they check out your track record. bottom line. Artists need to appreciate the other half of their track and show some respect.
*************************************************
* December 10, 2011 · I am surrounded by dope producers who I highly admire and respect..but one producer has captured my imagination and appreciation enough to continue to want to walk with him for these past 7 years..his skills are always guaranteed to keep you artistically on your toes..he takes an INTEREST, works WITH you to get the best out of the track..and works pure magic with the mixing...not only do i co sign but highly recommend Chrismorale Villain by brother and partner in muzi-crime..who da best?
*************************************************
* December 8, 2012 · My producer makes me sound good adds little things I hadn't thought of, is creative with the overall track..thats takes skill..what does your 'producer' do? make a 5 second beat on a kit? HA..#NoThanksI'llPass
*************************************************
* August 8, 2016 · Whatever jewels you may pick up from me came from a much, much richer mine..I just picked up what I could carry and pass it out to feed the hungry. But I'm only the messenger not the director or the maestro. I cannot and will not take unwarranted credit for the garden i grow or the seeds i sow..uhoh I just thought of a rhyme for this..gotta go!
************************************************
* April 26, 2012 · S/N for years ppl have told me, to make it in the music business as a woman you have to have model looks and be under 30. My team held me down and told me I had something special, so I kept doing what I love regardless of the doubters. The results are speaking for themselves. I see (dream of) a new day dawning where, at least for singers (and i HOPE for female rappers too!!!) folks are listening to what you are bringing to the table as a first priority.. ~let us spray~
*************************************************
* July 6, 2011 · A team is only as good as the support it receives. There has to be unity, yet independent thinking, contributions, consistency, respect, full attention to the opinions + thoughts of each other.. ;) Ohh yesssss..wonder who mofohari's been talkin to? lol But yea, that is my credo anyway. It's always beautiful when you find other like minded ppl in your life.
************************************************
* September 6, 2014 · We used to have international music sessions on phone..takin turns playin tracks..then over here doin' shows playing that good shit, gettin lost in it on air #SpinninChairsAndNoddinInTime..Music on blast all the way home in the car, too tired to speak but senses still hungry for the mooosik..nothin like it before or since..#YouCantBeatOrReplacePerfectMomentsInTime
************************************************
* November 12, 2014 · Thanks to my mentors I have had the privilege to have been linked to or connected with some of the greatest, most skilled producers and artists..over 3/4 of the entire (huge) network that inspired and motivated me, that had me stepping out of my own creative box and filled me with direction have dropped off. What I'm left with is more knowledge, more experience, more understanding, more awareness..and a treasure chest full of the most awesome memories..which are tools..that if i choose not to use, would mean all the years, all the time my ppl spent speaking with me, showing, teaching, sharing, encouraging..will have been for nothing... So, whether I want to keep going on my own or not I have to because they gave that to me..and I believe in them.
**************************************************
* September 27, 2009 · I don't love my family or give from the heart to get into heaven..actually I'd walk thru the ashes of hell because I want to see them happy. I hate to see them struggle but I know they have to face their shit like I have to face mine..AND I also know that we can remind them they are loved..
**************************************************
* August 4, 2013 · My presence at any event..my performances..my singing at all..represents my producer and my ppl..I represent every time I speak about those professionals I work with. It's NOT "all about me"..ever..I am merely a small cog in a universal machine filled with talent and skill.
**************************************************
* October 17, 2013 · Many times over the years my mentors have facepalmed over my lack of knowledge and awareness of many things. Ppl watching on the outside laughed and wondered why they messed with me on some occasions..but my mentors didn't give up on me and continued showing, explaining and leading by example..and im still standing despite the disbelievers, the sarcastic observers, the racists, the back turners, the haters. I'm still here and ima do my mentors proud. Thank you family for the faith in me and recognizing the skill and passion, as well as the hunger to learn..Salute and eternal appreciation.
**************************************************
* February 15, 2017 · Producers..You have to immerse yourself in a singer or rapper..find out how they sound, their natural cadence, character..everything..then offer them beats you can hear them on. There has only been one producer i've known who loved his art enough to do that..and he got the best out of me.
**************************************************
* February 15, 2016 · Random Sleepless Thought: When you see me here representing music and hip hop as hard and as passionately as i do, understand that the pilot light was lit by, the seeds were planted by, the essential knowledge was shared by, and the bar was set by three ppl who took time, trouble and effort to share, teach, show love and mentally connect without reservation. Its not humbleness that acknowledges and respects this..it's Fact. Reach out to somebody now and then..teach them. You never know just how much what you do for them might mean to and for them. Not everybody takes that kind of love for granted.
***************************************************
* February 22, 2013 · Chrismorale Villain constant hiphop realizm in speech..yaknow?
Kevin Vekcmd Harrity #thebrink
Donna H Mofohari i was listening to stringplay :)
Kevin Vekcmd Harrity oh..false alarm lol...i think he used that same line in Brink
Kevin Vekcmd Harrity correction "street fix"
***************************************************
* May 5, 2011 · Was sayin this last night to my brother..the work of Chrismorale Villain and Beyond Infinit is THE BASIS on which my ear hears and judges what I hear from other artists. Keepin it 100% real it is hard for most artists I hear to measure up to these standards..My MaDD PpuLL team has all the talent..
***************************************************
* May 28, 2013 · One of the best producers I know not only told me but illustrated to me how a great instrumental can LIVEN UP a mediocre vocal and make it sound much better. I have witnessed this. Therefore it stands to reason that a great vocal remixed on a new beat can not only make a brand new track (think about how the masters did it back in the day..they made FULL USE of those resources, they knew how to work that ish, made use of timing releases, music videos, the buildup of excitement and track REcreation too)..
As i have been shown and taught, remixes extend the life of an individual track and can give a track wider appeal!!! So WHY are ppl nowadays shying away from embracing and promoting remixes??!! Wake up folks..this will HELP you..give you more variety, longevity and show more versatility. I can't understand why folks are like 'ummm...iii dont knooowwww'..shiiit..USE YOUR RESOURCES. I'm telling you again..send those acapellas in, with your original track and if available, a video for that track..I have nothing to gain personally from this, i just know what i know and i hate to see ppl not making use of a resource that will help them..especially when nothing more is required of them them a few clicks in sending a few files.
*****************************************************
* April 18, 2015 · ...You don't even KNOW...(shewww..salute to my ppl who prized open a door in my isolated world, made a sonic boom impact that bestowed curses and blessings upon my unsuspecting mind/creativity/life/future)..They stole my heart a long long time ago..it was cut into pieces and for every jewel dropped on me i "paid in full" with a part of it, (but will be forever in their debt). Let me stop bfore i get emo lol. (THIS IS A RESPONSE TO THE MEME "HAVE YOU EVER JUST STOPPED AND REALIZED THAT IF YOU HADN'T MET A CERTAIN PERSON IN YOUR LIFE, YOUR LIFE WOULD BE COMPLETELY DIFFERENT?"
******************************************************
* March 24, 2012 · #Personal revelation..I have come to the conclusion that folks get frustrated with me because my pov and passion in direction and belief in my ppl has never changed over the years. The rest of the world use each other and move on but mofohari takes time to make a decision..If I commit myself I'm already sure about it and ready to stake my future on it. When I tell you to check something out..swallow that attitude and listen..there is a reason for it.
******************************************************
* February 13, 2011 · Other than my dad (RIP) there have been only two special men in my life who have moved me creatively in the way they have, stood beside me, guided, pushed me forward, shown me love in their own special way..I'm blessed to have them in my life..(anyway i can't forget em, i see their name everyday tatoo'd on my leg haha ;)) MoDaze this is for you on St V's Day..I love u fam..thanks for bein' there.
******************************************************
* January 30, 2014 · Confession..The only tat on my body is a huge billboard covering most of my right lower leg..it says madd ppull at the bottom and modaze at the top..in the center are two crossed mics..i get up in the morning and it's there..i go to bed at night and it's there..i have a shower and it's there..always reminding me who i am and why im here..crossed mics can mean our paths are together and yet crossing but no matter where any of us are in our stages of self discovery the music will be our legacy..look..my face is dead serious..if i made sacrifices in my life for somethin i believe in and have never backed away then there must be a pretty damn good reason that i'm still standing here..stay tuned for news of a madd ppull site which will hold links, digital album and instrumental stores, videos and more, for everybody who was or is part of the great network of madd ppull founded by cousins fadaze and chrismorale..that is all..don't thank me i'm just the librarian.
****************************************************