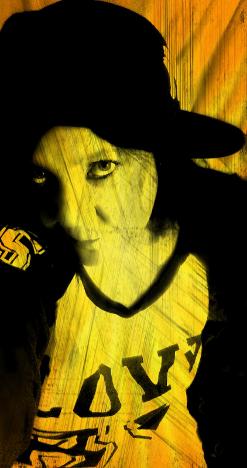 ~ Thoughts and Discussions on Hip Hop ~
ACCOLADES:
* August 13, 2013 · Hip Hop community, I love you for giving me life, new passion, direction and embracing me in spite of being different. My music and myself personally has been shown more love and acceptance from the community than anywhere else in my lifetime. Peace to my Family-In-Music.
*************************************
ON ENCOURAGING AND MENTORING:
* November 16, 2014 · I need to give a heartfelt shout out to all those who encourage, advise, teach, share and critique the work of other artists. Now THAT is hip hop. The more we do that, keeping it real and honest and the more artists/producers that listen and use that information to grow, the stronger the community, the music and the skill levels will be.
*************************************
ON THE QUESTION OF BEATS VS LYRICS:
* (DISCUSSION RE A STATEMENT "HIP HOP DIED WHEN BEATS BECAME MORE IMPORTANT THAN LYRICS") December 4, 2015 · whooaaaa..this one right here neeeeeds discussion..immmeeeediately..s/n i don't agree with this statement..but i want to hear your thoughts so..please speak up!
Martyn Binnie: Kind of true in a sense but that goes with most music, when you hear a track with a solid instrumental it will grab your attention and intelligent lyricism will keep you listening past the point of the initial feeling that the beat gives you, if the beat is shite you will either turn it off or listen just enough if the lyrics are too good not to pay attention to.
Donna H Mofohari: hollerlooyahhh! THANK YOU! To my ear the two have always worked together. One is the canvas and the other the paint. The problem i see is both wack rappers and terrible beat makers who don't know their craft crowding out the skilled beat makers and producers..Rap has not died, it is just hard to find/hear it thru the bs choking up the waves..its still out there tho..
Martyn Binnie: for sure, it's always been that way though, maybe a little less so during the golden era of hip hop, but even back then, there was still plenty of pop hop drowning out the goodness.
Donna H Mofohari: True i see what you mean. There is an element of "personal taste" to it all too I guess. That leaves a lot of room for disagreements for ppl lol..I guess we all need to respect people's right to "like what they like" whether we think it's horrible or not. I guess that's the real bottom line much as it's hard to appreciate :/ .
C.t. Fowler: Most importantly, Hip Hop is absolutely NOT dead....very alive.
C.t. Fowler: If anybody on the entire internet thinks its dead I can absolutely without a doubt prove them wrong....I challenge ANYONE to listen to The Old School New School Gotta Learn Though radio show on KABF 88.3 out of Little Rock Arkansas next Friday night at 1am eastern time....my man Mike Jordan will show you whats up
Donna H Mofohari: Thank you! and I hear you!! I'll be there and I hope some of these people here will be too..peace!
Jon McCammon: One HUGE difference is MESSAGE. Lyrics have influence on society as well as being influenced by 'society'.
Donna H Mofohari: That is true..good point. I used to think lyrics/message were the most important thing..but as an artist myself I KNOW that an instrumental is as important as the lyric..a bad beat with a good rap is hugely disappointing..a great beat with a terrible rap lyric or style makes me suicidal..temper goes out the window..my lioness comes out and I want to hulksmash somebody lol..but eh..I'm not important..I just know what I like personally.
**************************************
ON QUESTIONING WHETHER NAS' ALBUM ILLMATIC RUINED HIP HOP:
* Discussion on an article: "How Nas' "Illmatic" Ruined Hip-Hop -
One of the greatest rap albums ever had one unintended consequence." (
COMPLEX.COM)
Gazelle Mci: I think a lot of artist need solid direction. An involved executive producer. Someone to guide the process. Also while in the studio a good producer would make sure your words are clear, delivery was good, etcetera. I hear a lot of mumbling on records because nobody wants to tell the artist he sounds like shit.
Donna H Mofohari: Very True!!! i can totally appreciate having an executive producer to keep things on point!..to my mind that is a different thing. I just feel that having different instrumental vibes/feels can make an album more diverse and interesting. It's awesome having one producer like DJ Premier or Easy Mo Bee or Nick Wiz, Sam Sneed, DCypha and some of the greats as a sole producer..they have that ability to BE diverse with their productions. But I can't see how having multiple instrumentals/productions could destroy hip hop. That's just me..I'm a singer not a rapper..I love hip hop without question and Nas is on my top ten emcees. I understand that evidence points to the value of having one producer but I just can't appreciate the concept that Illmatic "ruined" the direction of hip hop overall.
*************************************
ON VETERANS AND TRUE HEARTS:
* October 8, 2013: One thing I have learned is that many artists and producers, INCLUDING those who have been in the game many years and been to the top, back down to the bottom and had to fight to get back on top, who are IN THE GAME FOR THE LOVE OF WHAT THEY DO do not give two cents if you are an unknown, indie etc. If they feel your vibe and like what you do, they will work with you. ACCOLADES to the true hearts in the music industry. I see the winds of change coming for the better and I hope my people are lifted by that breeze! Peace to those who want only the best music from themselves and others.
**************************************
THE TOP ARTIST QUESTIONNAIRE:
* On being challenged to list my top artists.
August 2, 2016 · #ShootsSelfForEvenTrying!!!!!
Rapper I hate: Rich Homie Quan
Rapper I think is overrated: Lil Wayne
Rapper that I think is underrated: Saigon
Rapper that I can relate to: MoDaze and Nya Thryce
Rapper I secretly think is dope: Common
Favorite rapper of all time : Nas
Favorite Song of All Time: Come N Git Cho Man: MoDaze (among others)
Rap Song Related To My Life: U.N.I.T.Y.: Queen Latifah or Me Myself & I: De La Soul or I Wish: Skee-Lo (I could go on..and on)
Rap G.O.A.T: Biggie (sorry Nas)
Album that I can listen to over and over: Greatest Story Never Told: Saigon
(this is really an impossible challenge..how CAN you just name one of everything???????????!!!!! IMpossible!!! So do not take this as gospel..I haven't even scratched the surface..there are many that I love like Paula Perry, Rah, Lil Kim, Lil Mama..all the groups, all the different eras..omg there's no way..if I sat and thought about it I'd explode.)
****************************************
ON SUPPORTING HIP HOP "NON FINANCIALLY":
* August 7, 2014 · ok I've got to stand up bcs i feel myself changing...Incredible hulkette..mofo lady of rage right now..YOU CAN'T GAUGE A PERSON'S LOYALTY TO HIP HOP OR DEVOTION TO THEIR ART BY THE AMOUNT OF MONEY THEY FORK OUT FOR CAUSES, EVENTS ETC, HOW GRAND THEIR PERSONAL MUSIC STUDIO IS, HOW MUCH THEY PAY TO PERFORM IN A SHOW..STOP!!!! SOME OF US WOULD DO INFINITELY MORE IF WE COULD BUT SOME OF US ARE FINANCIALLY OVERCOMMITTED TO GENERAL SURVIVAL..FEEDING OURSELVES AND OUR CHILDREN, KEEPING A ROOF OVER OUR HEAD..MY PASSION EXCEEDS THE MAJORITY OF PPL I SEE OUT HERE (NOOO I'M NOT TALKING ABOUT THE ONES WHO ARE IN YOUR INBOX AND TRYING TO ATTACK YOU VIA YOUR WALL, TAGGING ETC WITH THEIR HALF ASS WORK), I'M TALKING ABOUT PASSION THAT SUPPORTS WHAT SHE FEELS IS GREATNESS, PROMOTES WHAT SHE LOVES WITHOUT RESERVATION, PERFORMS WHEN SHE CAN (AND CAN AFFORD TO)..WE HAVE TO DO WHAT WE CAN WITHOUT NECESSARILY EXPECTING APPRECIATION SHOWN IN RETURN..BUT UNDERSTAND THIS..IT IS NOT ABOUT HOW MUCH MONEY YOU THROW IN THE HIP HOP POT OR HOW MUCH YOU CHARGE SOMEBODY FOR YOUR PRESENCE OR SERVICES..ITS ABOUT WHAT YOU DO WITH WHAT YOU HAVE..IT'S ABOUT WHAT'S IN YOUR HEART..FOLLOW ME? IT'S ABOUT LOOKING AROUND AND PUSHING PEOPLE FORWARD..SHOWING LOVE AND SUPPORT..NOT ABOUT THROWING MONEY AROUND..That is all.
********************************************
ON YOUNG PEOPLE NEEDING TO BE GUIDED TOWARD GREATNESS:
*
June 10, 2013 · Young ppl are taking a culture and stepping on it like a toddler would destroy everything in sight while learning to walk, the minute mom takes a nap..What is the hip hop community doing? Wake up and stop this bullshit music..shudders...We need to stop encouraging them to make this ish..!! It's not cute anymore! It's not even good on ANYbody's ears..yet you praise them for the effort?? sheeeeiittt..ENCOURAGE GREATNESS..Stop indulging mediocrity and stop nodding in approval when you hear the same song, different artist over..and over..and over..and over..and over..and over..and over...and over...again.
Azborn Bey: Donna H you are Music to my ears!! Thank you...thank you...thank you. NEW CLEAR POET IS HERE ;)...Peace!!!
Donna H Mofohari: :) Aww just speaking the first thoughts that came into my mind as I got up this morning after listening to some horrible ish..thanks!!! peace!
Donna H Mofohari: Europe is respecting the culture..I mean the original culture and music..they see it and embrace it..America..is disrespecting and destroying the very essence of the CRAFT..the musical art of hip hop..aand as Scarface said, "white and jewish folks are controlling the commercial direction of hip hop"..people who have no idea, no experience and no respect of the culture..I can see that..and yes it does make the entire hip hop community look ridiculous. I'm white but I can stand back and see, acknowledge and respect the truth...Why can't those who are truly relevant see it?
Rodnas Trevlac Dreams And Motivation Make A Difference.: Respect, Unity. 1 Love, Peace!
*******************************************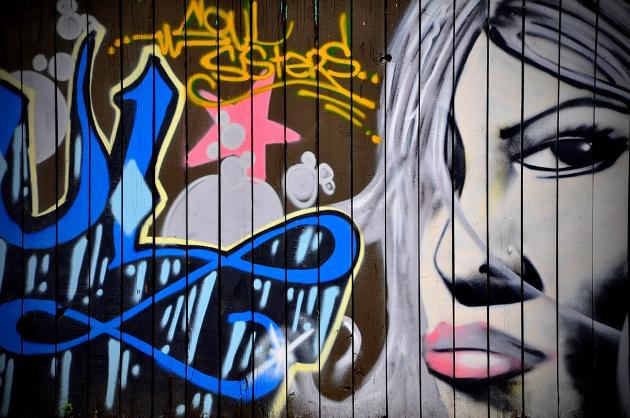 ON EXPRESSION:
* August 20, 2017 · Don't forget to remind each other that Hip-Hop is also about expression..We have our own "newsline"..an "international hotline" to speak to and with each other thru music!..Thru this medium we can offer support, tell stories, entertain each other right thru the hard times, express anger, raise voices on topics or just make some music to take us all away for awhile..that head nodding, foot stomping, hand waving good ish.. Salute to those who "get it"..That good good stuff is definitely needed in these messed up times! #RandomThought
*****************************************
ON INDIVIDUAL MOVEMENTS:
* June 10, 2014 · Individual "Movements" are in reality mere ripples..It's the culture you claim to be part of that determines the tides, ebbs and flows according to the mindset of individuals and collective movements, which are the essential backbone of the overall community. A culture can only be powerful, tenable, progressive if ppl and groups are working, thinking and pulling in the same direction, striving for both individual AND collective greatness (i.e. mutual support), unity and awareness. Are you really hip hop? Or are you really only using it as a vehicle for your own personal glory and financial gain? I think some of you need to be reminded why you are part of the hip hop culture.. Go listen to some of the true masters and teachers speak on it.#RandomThoughts
*****************************************
ON TEACHING AND ENLIGHTENING OTHERS:
* August 5, 2014 · If you are hip hop and love your culture, you know better than to pat everybody and anybody on the back just for attempting to rap or be creative. You will know to encourage and push forward those with talent and skills, you would be ready to pass your skills to others, teach what you know, enlighten when you can. I was fortunate to have mentors from the very beginning who were/are hip hop heart and soul from whom I have learned and continue to learn because they planted some seeds..once planted and watered, seeds grow. Even if anyone should choose not to water their own garden, this lady continues to blossom in passion, heart and knowledge. And THAT ladies and gents, sisters, brothers and curious bystanders, is what hip hop is all about... #MoreRandomThoughts
Desmond Pierce: Well put,Sista!!!!
Donna H Mofohari: :) Thank you :) I try!
Desmond Pierce: That's all we can do!
Donna H Mofohari: Definitely! Not everybody will understand but we have to make the effort..
*********************************************
ON EMBRACING ALL GENRES:
* September 22, 2014 · If you claim you are hip hop and can't listen to anything other than rap then you should be ashamed. If you don't see the connection here you are lost.
*******************************************
ON TAKING ACTION:
* April 23, 2011 · I'm seeing too many 'movements' and not enough action....seeing a lot of division into teams and tribes that dont know where they are going, just banding together because it sounds cool to be like 'us and them'. There's not enough true leaders who follow their heart, follow thru, create the blueprint, connect the dots and lead by example.
* May 6, 2013 · The legends are standing together and taking hip hop BACK....i feel the forces gathering..teach grandmasters..teach!!!
*****************************************
ON UNITY IN HIP-HOP:
* October 4, 2009 · ARTISTS, FAMILY, HIP HOP COMMUNITY are you listening? Chrismorale has said it on air..We can't do anything alone whether musically or in life..And I add that You can't keep hip hop alive by criticizing somebody because they are a different color, age, background than you..
* October 4, 2009 · Open your mind to new flava, new ideas, new ways of thinking..Keep the essence real but if the heart, soul, mind is right..listen, feel and appreciate..Gotta work together and keep the spirit alive.
* March 26, 2011 · Simple question..How come I hear so many people talking about how they would love to see more hip hop artists working in unity and yet there seems to be still so little of it happening??..Something is wrong somewhere. If we all stop complaining about it and do SOMETHING from our side to connect the chain, maybe change would happen! I hear too many 'words' coming from individual faces. YOU GOT THE POWER IN YOUR HAND MOFOS..USE IT!!
****************************************
ON OVER ELEVATING PASSED ICONS:
* May 29, 2016 · Its Mad Depressing how people insist on dwelling on and elevating passed artists to godlike levels..Do living people need dead people to worship that badly??!? Remember and honor the legacies but stop dwelling, lingering and worshipping. It makes me sick inside to see all the unbelievably GREAT artists that don't get the support they deserve while they walk on the planet. When they die, alllllofasudden they get an abnormal amount of attention. People have a collective mental dis-ease about certain things. I will not be involved with that mindset and will continue to support the living. Carry on America..just don't pay me fake attention with crocodile tears, praising my efforts and contributions when I'm gone.
******************************************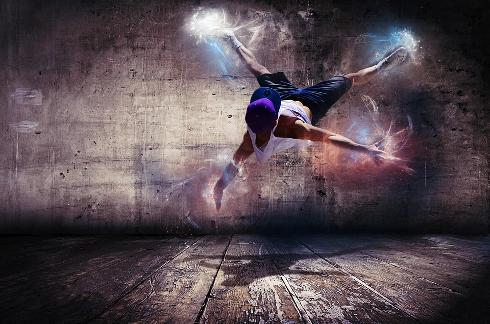 DISCUSSION ON RAISING AWARENESS:
* May 7, 2013 · I am a little comforted knowing and seeing the legends out en force working and raising awareness. They saw, experience and participated in the evolution. They will remember when remixes were respected and promoted, and often revered if not as much or more than the original! They knew the value of working together, interacting, promoting each other. I KNOW they have the power to raise that awareness again and bring some justice and quality to how producers are perceived.
Rosalyn Nicole: We need a Producers Unite group! And a Innovative Artist group no imitation just authentication.
Donna H Mofohari: exactly! haha I just said that on one of the other status comments. Great minds think alike ;)) We can do it!!! I'm so tired of talking about stuff to the point of being mad enough to stand up and do something. Maybe we can set up a skype conference if there's enough interest and see how we can make it happen?
Rosalyn Nicole: Seriously like I went to the Temple of Hip Hop when I was younger and it was stressing the importance of alliance and togetherness for us to keep music alive.
Donna H Mofohari: Amen to that..ok we can see about generating a few interested producers and artists to start something happening..
Rosalyn Nicole: I know exactly the problem here in Texas. We've had music conference after music conference here and no end results.
Donna H Mofohari: I would actually like to see one of the legends like KRS One with a little power behind him to lead something of this importance and magnitude..but thats aiming high..I guess we need to move one step at a time. You must get as tired as me from it all working alone to raise awareness..its really exhausting..so I would relish working with other like minded people.
Rosalyn Nicole: Man now you're making me wish I never left the east coast where so many legends are so accessible to help with these things lets see what we can do...
Donna H Mofohari: Hey that's the power of the internet..You can still reach out to them and I agree..There's so many around that genuinely respect if you show your heart and determination...All we can do is make the effort to connect and if its meant to happen it will..but I do believe the time has come and we can't let this keep going on like this.
**************************************
ON SHOWING AND PROVING:
* October 4, 2015 at · If you don't like how it's being done..show and prove how it should be done..It Is somewhat more effective than complaining.
* June 21, 2016 · Some people boast that they have been making music since 80s, 90s etc as if its a badge of excellence. (*Shania Twain voice.."That don't impress me much".) Just let me play it and decide for myself..I don't care about your brand or how cool you thinkyou look..I'm only interested in your sound..nothing else. BUT that's just me..I know nothing.
It's that label thing that really irritates me. I mean you can put 30 solid years into any craft and still be crap at it. You are a master at what you do and it can be easily heard in the work you put out. Somebody had a status up that troubled me stating that image and branding was more important than quality of work produced. And they were serious. I don't care which angle I hold that up and look at it, I absolutely cannot agree. I Could have possibly thought mmhmm its the mindset of the newcomers, but this person said they had been making music for many years.
*******************************************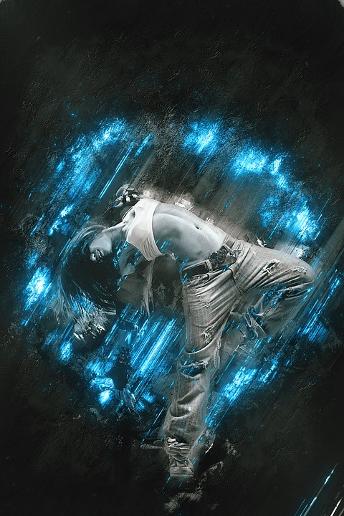 ON BEING RESPECTFUL:
* December 18, 2016 · Reality should tell you hip hop community is indeed family, but that does not mean you can barge into anybody's front door whether they are up for company or not, rummage thru their fridge, throw yourself on their couch and drop crumbs all over it, take your gf to their bed, kick their cat and leave your suitcase there for whenever you feel like dropping by. Put some respeck on this social site bs. GeewhiZz. As entertainers and as artists we are here to bring that to you. We will educate, communicate and tolerate within limits people's desire to get close to and interact with us..But we are not an open door. We are not a coat rack to hang your promos on etc. Robots we are not. We work hard and need recharge time. Sometimes we need to go underground to do that. I don't know about you but I don't be on social sites 24/7. It would drive me crazy. Some of you folks spend all day every day spraying the same links everywhere again and again and again. Why? Do you think it's more effective? Nope. It's like the concept of religion or your political opinion..if you shove it down people's throats relentlessly they will shut down completely. Pace yourself, don't overtag, don't over dm..and remember to show support for those who support you. Use your head..hustle don't harass. And do not try to get too buddy-ish with your entertainers. We aim to please musically, not be part of your regular life. Know where the line is.
**********************************
ON IMPORTANT MISSING DETAILS IN HIP HOP:
* October 2, 2012 · The more I do my music history research and also hear the music of newer artists..and the more I TALK to artists on phone I conclude two things 1) It is the attention to DETAIL in hip hop that is going down the toilet..adlibs, little details, the fun, creativity and overall reverence is missing so often nowadays..and 2) There is not enough appreciation of the JEWELS that are dropped by hip hop historians and veterans in the game..I have literally heard people drift off, lose focus, yawn quietly, then suddenly 'got a call coming in gotta go' when someone with real knowledge is preaching..ukkn folks walking out of the church..Heathens..Shame on you!!
***********************************
ON THE EVOLUTION OF HIP HOP:
* July 3, 2012 · Let's take a look at the term 'old school'..I look around and realize that hip hop is going thru what many cultures go thru that has prided itself on its traditions, style, people and the essence of its origins. The worldwide hip hop community now has offspring, many of who choose to disregard all of the above. History is not important to many of them even when it is taught to them, they disregard their heritage and pave their own way like rebellious children, while the godfathers and all of the true hearts look on in despair. I see this conflict every day, and those offspring cannot and will not see or understand..
* Adding on to the above: August 25, 2018 - Accolades need to be given to the elders who continue to reach and teach the younger artists who ARE hungry..and these numbers appear to be growing! Accolades and appreciation to the younger artists striving for GREATNESS!!!! We all need to do our part to encourage them, train ears and minds to understand quality and improve skill.
* February 16, 2011 · As time passes, don't let the music of hip hop turn into a dying artform. Don't let rap develop a set 'formula' or an art form that is overtaken by autotune, technology, the paper chase, bling, music mafioso's etc. You hear people say 'everybody spits'..but the truth is, not everybody CAN or should be presenting the results what they do to the world. I had a weird dream. Ishi was standing looking sad, shaking his head saying don't let this happen to hip hop..and who am I to talk or dream or feel like this? My team/family IS the reason..
*************************************
ON PRODUCTION:
* December 5, 2012 · Hip Hop artists and community have collectively chosen whether intentional or not to support the 'hobbyist beatmaker'..i.e. the ones who knock em out by formula as a hobby at the expense of producers who have spent many years of their life developing their craft and being creative. You often have to LOOK and LISTEN for the quality instrumentals and folks are just toooo busy (theoretically or mentally), so they opt for the quick and easy free beat placed into their hands. Okay..so NOW you wonder why all tracks out there sound like the same vibe, same beat, same structure? *sighs and goes back to bed..what do i know and how dare I talk..I get it..
**************************************
ON THE ART OF RAP:
* October 29, 2011 · People who believe rapping is about a verse, a beat and yelling the verse so all the main words hit on the beat, is like thinking singing is about opening your mouth and letting out a tune...That...is exactly why there's so much bad music out there.....
Jimmie Johnson: Thank you.
Donna H Mofohari: just letting out my thoughts..people send me so much stuff that literally makes me cry its so bad..Kool G Rap said it on the CME show..the soul is missing these days.
Jimmie Johnson: That's the reason people say hip-hop died because the way the masses see it
Donna H Mofohari: YES!!
Donna H Mofohari: I have been blessed to have been around some masters in the art and they are still out there putting the good stuff out there..teaching by showing their skills..It would be good if people who really want to be artists could watch, study and practice the skills before jumping in but......
***************************************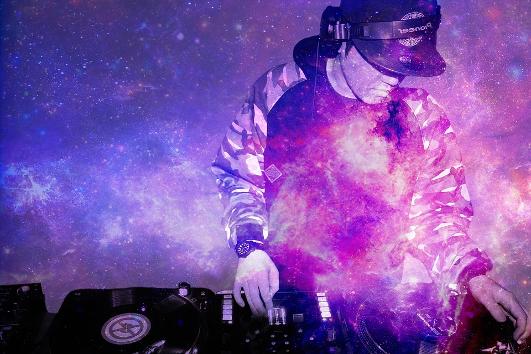 ON THE BEEF SURROUNDING KENDRICK LAMAR'S "THE KING OF NEW YORK" AND THE EFFECT ON EAST COAST RAP:
* August 14, 2013 · So..let me get this str8..somebody (who's name i shall not name today for obvious reasons)..spits a tight verse and, battle-style fires shots to shake, bake and wake a few rappers up..and..um..THIS destroys an entire career?? Hold up..I'm missing something somewhere...Touchy touchy touchy..cut that out. I heard a wave of crowd gasps, people grabbing their chest, goin 'oh no he didn't' lmao, passin' out.
Now that the wall has been bomb blasted into fragments I feel fresh seacoast breeze blowing thru. We are waiting to see the East Coast demi gods rise from the ocean and bring back that 90's LIFE..ohhhhyeaaaa...Let's REALLY go now! NO MORE IDLING..str8 into 4th gear! The East Coast has been letting the bullshit rappers get away with mediocrity for way too long. This is no longer about money it's about PRIDE OF ART..Let's go!
************************************
ON THE ISSUE OF RAPPER'S AGES:
* November 26, 2012 · What IS this ish I'm hearing about rappers being too old?? Are you telling me there is a cut off point for expression? Are you saying their experience, knowledge and skill is worthless at a certain age even though they can spit fyre and burn you the ufck UP? Go put your diapers back on and suck your thumb in a corner you disrespectful fools...
Crispin Sokuu: Only stupid cornballs believe that shit..idiotic mindstates.
Donna H Mofohari: I've been seeing comments on here about old rappers..i was stunned at the lack of respect.
Crispin Sokuu: yep..makes u wonder doesn't it.
Donna H Mofohari: yes it does :(
Eric Morgan: I have this conversation with someone in some way almost every day recently...its wild to say the least.
Donna H Mofohari: I hear you..It bothers me like crazy..just can't sit down and accept the attitude..terrible :( Especially when it's accepted that singers of all ages, shapes, sizes are embraced without question as long as they have skills.
Eric Morgan: artist in other genres are cultivated and develop careers, while hip-hop careers are so disposable.
Steven Santiago: I love you for this.... I believe in "grown folk hip hop"
Donna H Mofohari: Thank you Steven ;) @Eric yea sadly that seems to be how it is..so i say us 'older folks' and younger ones too who appreciate experience and skill need to stand together and SHOW more appreciation..put hands in pockets and pay for albums, request tracks on radio (underground and mainstream), buy tickets and turn up to show support at performances..It's not a waste..Numbers don't lie..The way things are right now, how else is our genre goin to know how much it means to us who respect it? Are we sitting back watching and letting things happen around us, or are we using the resources we have to show em that WE like what we hear and respect their work?
*************************************
ON WOMEN OF HIP HOP:
* November 6, 2014 · Seriously? I can't even watch "Sisterhood of Hip Hop"..smh. We try to teach, clarify, inspire or motivate, yet the more we work at it, from what I see the deeper in shit we sink musically, like quicksand sucking the life out of quality. I'm not saying as a singer I'm great. I get it wrong a lot, but I am my worst critic and listen to criticism with an intent to be as individual and creative as possible. I once turned down a label who wanted to mold me into something commercial. Nope I couldn't do it..It would dissolve my spirit and individuality. But sisters who rap..it kills me inside to see the rabble who are being molded into "booty over skill" mindsets..AND the music is like fingernails on a chalkboard. Yet why are my SKILLED sisters silent? Why are they not grabbing the reins and steering that bullshit back? It's SO WRONG!!!! I see male icons stepping up to the plate..guiding as only experience can. Please PLEASE...ladies..don't let this happen. Get out and REPRESENT!!!!!!!!!!!!!!!!!!!!!!!!!!!!!
**************************************
ON THE ISSUE OF "WHO IS THE G.O.A.T.":
* November 20, 2014 · STOP THE MYTH..There IS NOT and WILL NEVER BE a king of hip hop of the East Coast, West Coast or anywhere else despite the determination of ALL these contests..all these many contests comparing artist to artist, different eras, different styles to crown a king. I get it..the hip hop culture loves competing..BUT, as KRS One says, we are here to uplift and encourage skill. That does not mean create a golden cow to worship as example. Hip Hop has MANY skilled pioneers, godfathers and artists who were recognized, some who were/are not.. That does not mean to say there are not some out there with skills as good as Rakim, Nas, Kool G Rap and so many more of the groundbreakers. I should NOT be the one to speak up on this but it is unbelievable that nobody else is doing it. THERE IS NOT AND NEVER WILL BE A KING OF HIP HOP. You should know better! In this culture we are to elevate skill and pull the untalented out of the game. The skilled and experienced need to lead by example. All of the teachers should teach, all of the students should study and learn..collectively. As a worldwide community who appreciate good music and share the joint goal of higher levels of quality.
* January 11, 2015 · So...groups are STILL continuing with the G.O.A.T. elimination competition ish..The 'Who was better' comparisons and other retardations. Indies are still puffin' out chests boasting they are the best..or kings/queens of the game..or their movement is set to conquer the world. Ufkk all that. Don't be drawn into that bullshit. There is NO ruler. There is NO sovereign. There is NO movement that will everrrr command the hip hop community or music as a whole. Stop all the yapping. Can't people just stfu and just make good music? Put your mic where your boastful mouth is..SHOW AND PROVE..too many voices and not enough greatness.
* April 6, 2015 · There will never be one GOAT..but there are many. All those who have perfected their craft, give their time freely to teach those with the passion to learn, and who stay hungry and aware..are to my mind the true GOATs of hip-hop. I'll never buy into the 'Who was better biggie or pac (etc)' thought process..
*************************************
ON MANNERS:
* January 7, 2014 · Nothing in the bible of our Hip Hop culture says we gotta be rude and ignorant to each other..or did i miss a chapter?
**************************************
ON LOVE AND SUPPORT BEING WORTH GOLD:
* January 24, 2014 · YOu know what? I don't care if they keep saying there is no money in Hip Hop.. Granted we all need to make a living. I'm a singer not an emcee but the love from the Hip Hop community whether it comes from appreciators, artists, producers and all aspects of the culture from beatboxing to graffiti to breakdance to dress is like payment in itself to me personally. It warms the soul when it can be felt. When the community sleeps and 'others' try to take over..eh..not so fulfilling..BUT when eyes and ears and hearts are in harmony..wow.....
************************************
ON PROMOTING ALL ELEMENTS OF HIP HOP:
* February 5, 2017 · Hip Hop..we need to promote ALL the elements. We need that more than ever in these strange times. A heartfelt salute to the godfathers/mothers who carry the torch and lead by example. You MUST show unity amongst yourselves too! Hold the torch higher and lead on! You have been there and back..it got you thru some grim times. We need to focus on unity.
********************************
ON THE ART OF HIP HOP:
* February 16, 2011 · Don't let real hip hop turn into a dying artform..Don't let rap become a 'formula'. Don't allow the music to be overtaken by autotune, technology, the paper chase, bling, music mafioso's etc. You hear people say 'everybody spits'..but not everybody CAN or should be presenting the results of what they do to the world. I had a weird dream. Ishi was standing looking sad, shaking his head saying "don't let this happen to hip hop". Who am I to talk or dream or feel like this? My team/family IS the reason..
*******************************
ON NAS:
* August 27, 2015 - Found Stillmatic stuck inside with God'S Son..been lookin for that! Now i'm marathoning..catching up with my library. The reason Nas is top of my top ten is bcs whenever i hear his classics sometimes i catch myself forgetting to breathe..chest is tight, leaning forward no matter how many times i hear certain things. Yea he does that.
*****************************************
ON LOVING AND LIVING HIP HOP:
* June 7, 2014 · Hip hop..if you love it be it..to be it you have to learn and know..If not..stand back until you comprehend..that is all.
**********************************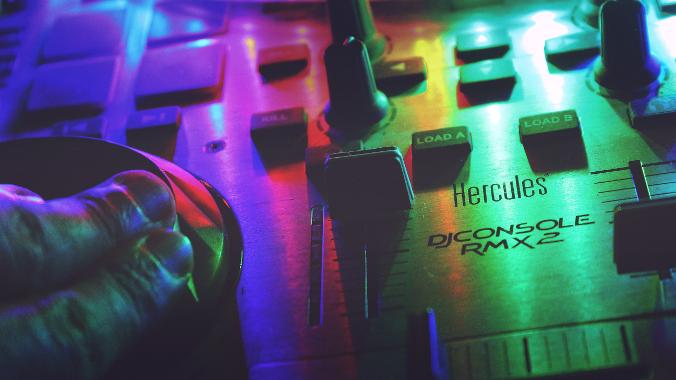 DISCUSSION ON "TOP 5 DJ'S":
* July 13, 2016 · Hip Hop are you out there? Name your top 5 DJ's of all time.
Kevin Covan: DJ funk flex /DJ clue /DJ Ron G /DJ kid Capri DJ/DJ Premier
Keith Emmanuel Sligh: me me me me me
Donna H Mofohari: <3 yes yes yes
Keith Emmanuel Sligh: Dj Srew , Dj Jezzy Jeff, Dj Kidd Capri & Dj Big Sly
Eric Jones: Brucie B ,scratch , jazzy Jeff, capri, Ron g.
Eric Jones: Premo, red alert, Coco channel, jazzy Joyce, ike love, jai Live and Dj ETC.
Keith Emmanuel Sligh: funk flex dj clue dj woo kidd Dj Kap Biz Mark
Donna H Mofohari: Love it! Huge salute to everybody commenting!!!!!!!!!!
Eric Jones: I like real djs I'm from the true school of hip hop flat tops and all that
Donna H Mofohari: Yessir. I hear you loud and clear.
Donna H Mofohari: These are legends in their own right commenting! I'm honored.
Richard Jackson: Clue/S&S/William Whitfield aka Boo the Barber/Doo Wop/ Premier
Richard Jackson It was tough to narrow down. There's a lot of great djs that just don't fit as my fav, but I respect immensely.
Keith Emmanuel Sligh: who remember paying 30 to 50 dollars for one of classic Tapes
Donna H Mofohari: Dang that much! I can imagine it tho!
Richard Jackson: One time for the brother Tony Touch
Donna H Mofohari: Yessir!
Maurice Montgomery: KID KAPRI
DJ PREMIER
COOL HERC...See More
Johnny Faberge: I'm gonna do the mixtape ones. Dj Doo Wop, Kid Capri, Dj Ron G,S&S, Dj Rei Double R and Gbo the Pro.
Mushugana DeLa Rukkus: Pete Rokk , Mista Cee(b4 da craycray) Ron G, Evil Dee, & DJ Scratch......
C.t. Fowler: Dont forget Scott La Rock Or Roc Raida
Frankie Bonez: The Legendary DJ Belal Miller DJ Chuck Chillout DJ Red Alert Fred Crute DJ Diamond Jay Jay T Diamond DJ 4our 5ive
Scott Tenshun Purves: revolution, atrack, babu, mixmastermike, qbert and yeah roc raida
Ken Crumpton: Jazzy Jeff, Cash Money, Jam Master J, Livewire (Memphis), Baby Yu
Donna H Mofohari: Thank you to everyone who took the time to respond on this one! Much respect.
*****************************************************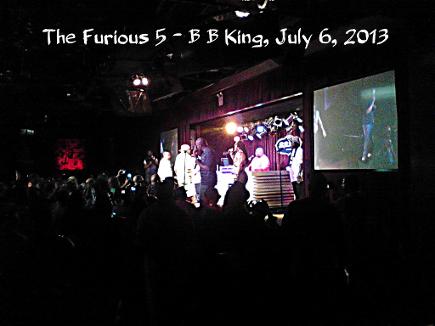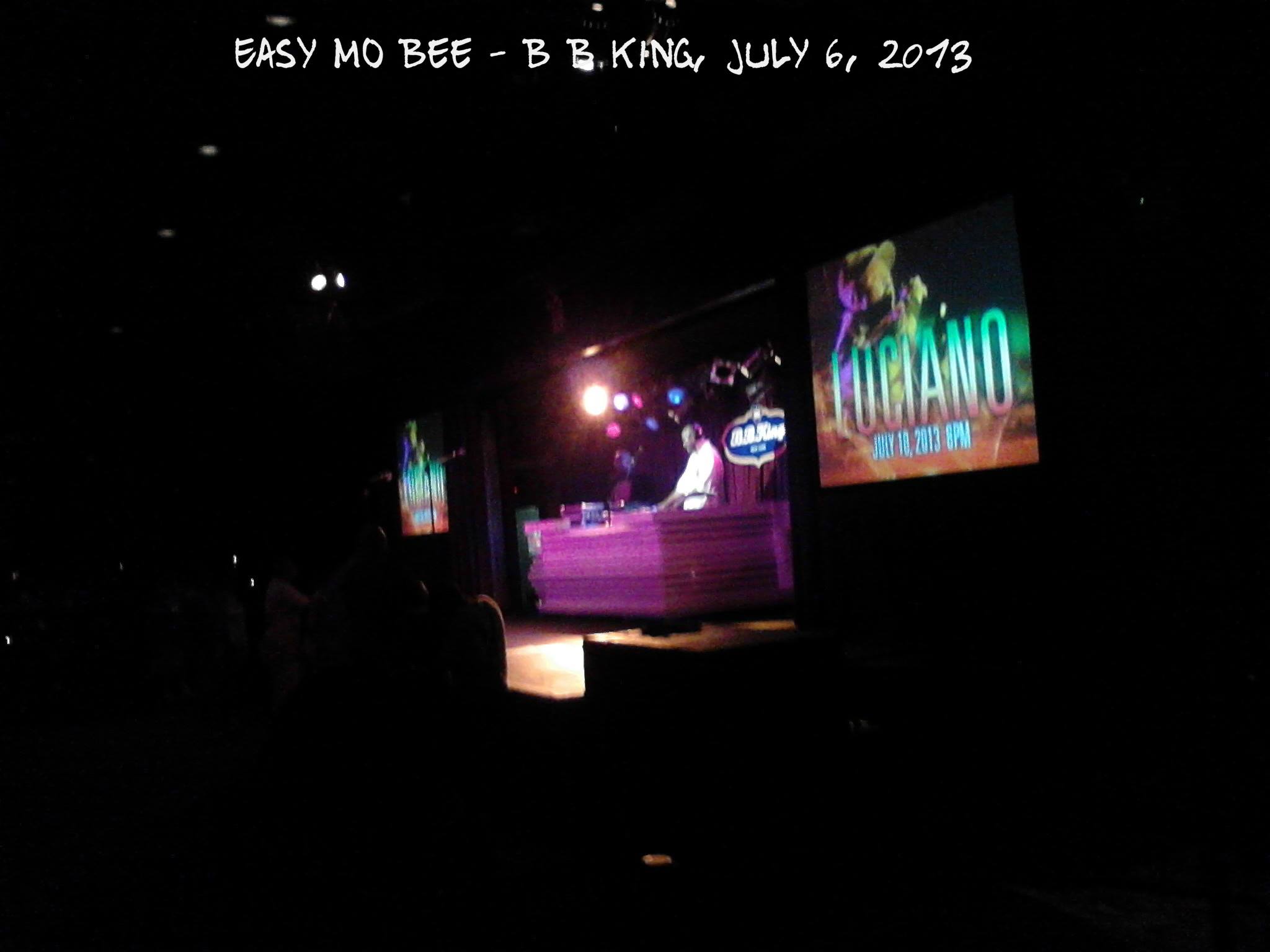 ON THE FURIOUS 5 PERFORMANCE JULY 6, 2013:
* July 6, 2013 at 10:52 AM · It's goin' to be a crazy day..i splashed out on an early birthday treat for myself..sheer self indulgence for a change..heading up top by greyhound to see Furious 5 and Easy Mo Bee @ BB Kings..should be an amazing show!
* July 6, 2013 at 4:16 PM · Tryn to stay awake waitin for this greyhound to get here..eyes droopin
* July 6, 2013 at 5:57 PM · Goin over George Washington Bridge as we speak
* July 6, 2013 at 9:34 PM · They be rokkinnnnn tha house!!!! We got Grandmaster Caz in the building!
* July 7, 2013 - Kidd Creole: Hey Donna thank you for coming (I hope you got home safely) I'll be copping this photo (thank you)....much love.
* Message to Kidd Creole July 7, 2013: Kidd Creole you guys were 100% awesome last night..thanks for being the true showmen that you are..all that skill and energy on one stage definitely made my night and a dream fulfilled..i'd hoped to have better pics to send thru but my HD cam messed up so i had to use my cell phone :/ also was a little disappointed i couldn't stay and show respect in person but the last greyhound goes out at 11 and i had to go..standing ovations and much love to all of you.
Kidd Creole: Thank you Donna (we appreciate you coming) and it would've been nice to meet in person (things don't always go the way we want) but I'm glad you had a good time....much love.
* May 11, 2017 · I went to see the Furious 5 at BB Kings a few yrs ago when Easy Mo Bee was there too. I had made the long trip from south jerz by train to see them and had butterflies of excitement. As i waited in line, the only pale skinned person standing alone, a couple of ppl tapped me and said "are you sure you're in the right place? Are you waiting for that one over there?" (white pop artist performing) I turned, looked em in the eye and said "Oh i KNOW i'm in the right place."....FASTFORWARD i cannot wait to see them again..the tour is coming soon!
************************************