~ CHILDHOOD MEMORIES, MOTHERHOOD AND PARENTING ~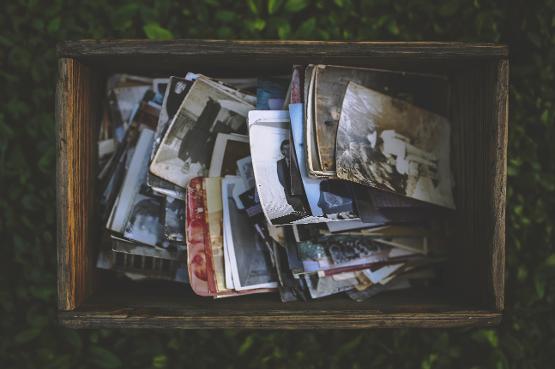 ON BEING A MOM:
* July 13, 2015 · Random thought: On waking up I was thinking about the day after my daughter's birth in England. She was born six weeks early and I was all wired up with drips and ish feeling low because I'd had to demand to see her in the special care baby unit. I was talking with another mother in the opposite bed and had made one of those new mother anxious comments to the affect of wondering what I had to offer this new little life. Her eyes widened with genuine surprise when she said "But you are American! What are you talking about??!" Funny how everybody always thinks the grass is always greener on the other side. When I'd left the US to go to England all those years ago, people I was working with at the time made me out to be some kind of hero. Everybody idolized England. I have learned my lesson. Lol. Its harder to survive in the US but essentially there are good people and idiots wherever you go. No escaping the regularities and common threads of human nature.
***************************************
* January 16, 2013 · Music is what I do yet I have to keep it in perspective. My daughter needs a regular home, not to be constantly moved like she has. She deserves better. Running a biz single handedly as well as singing, recording, performing is not providing the kind of income to put food in her belly, clothes on her back.. This is reality. This is HER time. She has already been thru hell and back because of MY dream. Since a few folks have not paid for services, it is time to bite the bullet and find a regular job for her sake. I can and will divide my energy and keep going. This is life. This is reality. This is survival.
****************************************
* January 22, 2014 · S/O to all the other single moms out there. There are times it gets way beyond hard raising a son or a daughter, in different ways. Yesterday during the storm my daughter called to say she missed the school bus and got a ride with a boy from school who I'd never heard mentioned before or met..didn't ask permission, just got in with him and took the ride. I flipped..screamed at her, called back and screamed at the poor boy, called the school and screamed at them for allowing her to go off school grounds with somebody she did not have permission to go with. Now I KNOW I had overreacted, but waiting anxiously for her to get home, seeing the bus she should have been on go by without her getting off just blew my brain into monster mami mode. Whether a dad would have been easier about it all I couldn't say, but the teenage years seem to flip a switch in their brains to off mode. We, on the other hand are more on red alert to keep them safe as they grow more independent. I hope I live to see her to full 'brain-in-tact' adulthood...#LawdHelpUsAll . When I calmed down yesterday I told her I pitied her future husband because I'm worried I'll be the mother in law from hell, making sure he treats her right and that she is not allowing him to get away with bs..lmao. Naahhh..I realize I have to let go eventually. Just, not until she shows that she can handle 'life'..but then, she's a pretty intelligent kid overall..She'll figure it out eventually.
******************************************
* January 24, 2014 · Yesterday I'd been trying to work out to get thru to my teenage daughter that the chores on the list, and my reasons for telling her to do tasks on her own, are not just because I'm 'getting her to do stuff'. So last night an analogy came to mind. I explained "It's like when you are learning to drive. The instructor takes time to show you what to do, lets you watch, then hands you the wheel, has some control over the guidance so you won't harm yourself, the car or the occupants. The time will come when the instructor is confident you have the skills to drive on your own, at which time you are trusted to have your own car and operate on your own without prompting." As parents we are the instructors and it is our "job" to make sure when their time comes to get out there on their own, that they have the right skills to get thru. Nobody is gonna do it for them. So if we really care about the future of our children we need to spend quality TIME teaching them how to survive on their own. They need to understand that it is THEIR "job" to gradually take over the wheel with confidence.
********************************************
* January 25, 2015 · #Reflections.. I'm kinda approaching a crossroads. It's strange thinking how so many things were put on hold while my daughter was growing up. Other than the radio show and a few performances, I have let a lot of things ride and she has had my focus. We used to have a lot of fun together and she has been a pleasure to raise. Now she is 16 and fast heading toward being her own person, living her own life, slowly breaking away. It feels strange watching the changes but it is another wake up call that life is for living for the parents too. I know some single moms don't think twice about who they see, what they do, who they bring around etc etc but she has been my priority and I did not want that kind of life. Bottom line is I need to think about how life will be lived when she moves on and the time comes to let go. It's a foreign thought but also throws up a lot of doors to consider.. Uuh..ok..enuff over contemplating..Gotta lighten up ova here!
*******************************************
* March 1, 2012 · Think I'd better wear sunglasses when I'm out with my daughter. We were in the grocery store and I was randomly gazing at a guy working there. She said "Mom why are you lookin' at that guy like that? Did you think it was somebody u knew or did you just like what you saw?" lol. The other day I was looking at a picture when she came up behind me and said "mmm mmm go get him mom"..SMH..Kids say the damndest things!
******************************************
* March 3, 2014 · In a few years my daughter may be leaving home to start her adult life and my life will need to be rethought and redefined in a lot of ways. My thoughts will have to adjust to a solo life..seems crazy to think about it but life has a way of moving on so fast or creep up on you before you realize. #RandomThoughts I'm glad we can laugh and do things together now. I have always cherished those mom/daughter moments but they do get less n less in their teens!
*****************************************
* April 2, 2014 · My daughter dj'd at home last night playing stuff she likes on youtube that she can get up on the tv via her wii. She surprised me how well she knew words to songs. That is something I was never good at bcs I was always making my own up or interpreting everything incorrectly. She's got it tho! I heard her rapping with Eminem on "Monster" word for word, on beat with same energy!..I was wowed..She's no stranger to a mic of course, being my daughter, but music is not what she wants to do. Her real skill is art like my dad (RIP) who I'm convinced is watching proudly as she develops her skill in drawing.. Aahhh kids..How can we not be proud of them?? She's been thru hell and back and still blossoming, always smiling and fun to be with (most of the time lol).
*******************************************
* April 10, 2015 · Trying to speak to my teenager takes a lot of energy and a whole lot of determination lol..Easiest way these days is to lift one side of the hps and speak vewy vewy loooouuud.
*******************************************
* August 16, 2016 · My daughter normally avoids any kind of kitchen activities like the plague unless forced, but seeing me ill in bed with a major, hangover level headache (that wasn't even earned from alcohol) this afternoon, she tiptoed in and brought me some toast..awww.
********************************************
* April 20, 2012 - Listening to a track on loop that I've been working on, wishing I could record some harmonies..not now but RIGHT Now!..but my daughter is asleep..sighs..Why do I torment myself lol..Gotta wait til she gets on the school bus in the morning, then I can play..ohhyess
Kevin Vekcmd Harrity: Put her on a track lol...
Donna H Mofohari: lol! I already have..She's on a couple..Check out "Pearls" on the "Dreamz I" mixtape...That's her!..She is also on Chris's track tags.."Oooo your a baaad maaan Mr Moraaaale" LOL..In England I recorded a few tracks with her and the kids in the neighborhood..Had to stop that tho cuz I'd start going out the front door and finding a gang of little kids wanting to come in and record..uh uh noooowayyyy..No more than two in at a time LOL..But yea, her voice has matured so much since I last recorded her that it would be good to get her on another one!..She's just too cool for it right now..smh..but I will when I catch her at the right time lol
Kevin Vekcmd Harrity: My daughter promised she would n shy floppd on me...but my 9yr old showin some potential Donna H Mofohari hahaha lets put a girlband together and make it happen ;)
Kevin Vekcmd Harrity call em "redbonez"...lmao!
Donna H Mofohari *dies LOLOL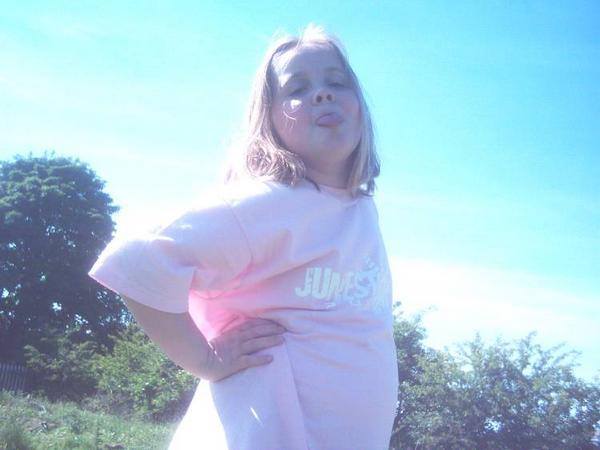 ON MOTHER DAUGHTER MOMENTS:
* December 14, 2015 · Re: Biggie's "Everyday Struggle": ..That moment when somebody stops at the traffic light right below our apartment blasting out this song, and my daughter stops what she's doing, we both break into huge beams bobbing our heads simultaneously..
* December 6, 2014 · I was having some quality time with my daughter this morning watching music vids on youtube. She's pretty eclectic like me which is great..(it's great for her because I hardly ever holler " turn that ish offfff lol). She put on Pink's 'perfect' and the message hit me some kinda ways and I started to get a little bit misty. At the end when the damaged mom puts her teddy next to her little girl who was asleep in her bed, the lower lip went and I was tearin up. My daughter got all misty (she rarely shows a lot of emotion..she's a teenager and wayy too cool fadat..normally) and insisted I sit by her. We sat there in silence with her head on my chest and just hugged for a long time..ahhh #MotherDaughterMoment.
* September 29, 2015 · My daughter! Stunned..She can rap words to perfection and with the right energy..sing and carry a tune without going off..no effort. I get excited at what i hear..but that's not even her thing! She is an artist..loves drawing..thats her direction. Who am I to push her somewhere else..But wow..#ProudMommy
* August 26, 2013 · The biggest accolade I have ever had in my entire life was from my daughter when I read her a couple of rhymes I had written. She's 14 so I don't get a whole lot of attention from her. But she listened with a look on her face that spoke volumes and said "wow mom you're really good at that"..then paused before she said "how do you DO that?!" Awwwww if no one else ever likes another thing I do my life is complete..#ShesMyHeart
* April 23, 2015 at 4:04 am · THE MAKING OF "CASINO CRACK": When my daughter came home from school today (or yesterday I should say, i.e Wednesday..my body clock is all turned around :-\) she said "Guess what mom, its 'take your child to work' day tomorrow..I get to stay home with you because I told them you work at home". Smh..Kids..lol. I told her "Then you are going to sit your butt in the studio with me and watch what my hands do..I'm not playin' with you. If that's what you said, that'S exactly what you'll do!"..She was all excited "Okay mom, okay mom.."..but I know she just thinks (THINKS being the operative word) she's getting a free day off school. She gonna learn taday. Lol
* April 23, 2015 at 1:39pm · Class is IN session (for 'bring your child to work day')..first practical lesson begins with..having my daughter select an instrumental from the Nick Wiz Unreleased 90's Hip Hop Instrumentals to work with..I must say..good choice..good choice (and i didn't help or influence her decision) :) UPDATE: we have already built a story idea..I told her to close her eyes and listen for a couple of loops, then tell me what thoughts or visuals it brought into her mind. Her specific and detailed visualizations and the story idea that came from that, just from listening to the beat STUNNED me..whoaa..I sense a masterpiece shall be born simply from building with my own daughter..amazing stuff..I'm excited already lol
Richard A Brewster: Great you underestimated her??
Donna H Mofohari: haha never that..she just showed me what she had that she normally would pour into her drawings..i think she will always amaze me..cuz im her mom lol!
Richard A Brewster: Lol
* August 24, 2012 · I took my daughter out for lunch and we had finished our cokes..she said 'I need another drink'..before I could stop myself I said 'you sound like your dad'..We laughed until we cried..Let the stupid little things in life make you smile. Gotta keep your head up and see the funny side.
* August 24, 2011 · I took my daughter out to Clementon park yesterday just in time for the earthquake which we didn't even feel. Just as we were getting off the Hellcat ride there was a reporter with a mic and photographer waitin for us..The Courier Post wanted to know how we felt about going on a ride like that during an earthquake LOL.
* September 27, 2015 · I made my daughter get up saying "You better get busy tidying up and making this place look presentable before your friends get here". Half asleep she sighed and groaned "momm they're my FRIENDS..not the Pope"..my str8 "mother face" dissolved into a chuckle..uhm..Point taken but it ain't gonna get her out of what she has to do. Lol..#KidsExcelAtPolitics
* October 19, 2013 · Well..my daughter is going to spend the day with a lady who fosters kittens..has infinitely more money than us, huge tv, wide screen pc, a car to drive her around..and never had kids of her own so she spoils her to death..So why am I feeling somewhat jelly that she doesn't want to stay home and spend time with her mom? *shrugs..I should be thrilled for her..Shame on me.
* December 6, 2015 · Last Night before she went to bed my daughter came in to listen to what I'd been recording. She went from blank face to bobbing her head and then her face lit up and she said "Mom I really like it"..It made me feel like a million dollars...Believe me she doesn't like everything I do..She has been known to get up and walk out saying its okay but just not her thing..So to hear that from her was awesome to me.
* January 19, 2016 - Omg..my "baby" is about a foot taller and larger than me..I wished her a happy b'day and she just picked me up and squeezed me while my feet dangled in the air, then wanted to give me a piggyback ride. I told her she was growing up and would be out in the world soon. She said she was never leaving me behind and I was so little she could put me in her pocket and take me with her. How did that 5 lb 3 oz little pink wriggling bundle I gave birth to turn out to be so beautiful, strong, intelligent, talented and thoughtful? Where DID the time go?????
* April 7, 2015 · My daughter stuns me with her skill at rapping. She memorizes a variety of different verses in 'rap battles' and other things I've heard her do. She's word for word and right on point..emulates tones, style and energy..and yet when I encourage her to develop the skill she's not interested. Eh I get it..she prefers her art (drawing) which she' s really gifted in..but she does make her ol' mom proud :)
* April 14, 2015 · This daughter of mine..apparently her friend is having a cosplay birthday party and mine wants to go as velvet from rwby..So here I am after midnight to see what's out there..Look at this ish..only one I could find is a sale price of $244.83..regular price $439.49 ..Let me just lose my composure long enough to say ARE YOUUUU EFFING KIDDING ME???!!!!! ahem..~breathes~ This kid is gonna have those damn easter bunny ears and wear somethin green..eff all that lmao..sheesh..for a one night party??? nowayyyyyyyyyyyyyyyyyyyy.....
* May 13, 2016 · My girl was born six weeks early and was so tiny then..fastforward to the present. Tonight she leaned on me as she was towering above me. "Awww mom, you're so little" she said and kissed the top of my head while I gazed upward lovingly at my "baby"..lol..Who woulda thunk it..
* July 27, 2016 · Ahh a mother's life..Had to laugh when I was interviewing someone and my daughter forgot I was doing that and turned up her speakers, singing loudly in the other room. I couldn't go out to tell her because if I opened the door the sound would be louder and we were recording, so I was squeezing myself into the furthest corner of my office to deaden the sounds..and at that point the riverline hurtled thru, horn blazing lmao..Oh the things we go thru to get these pearls.
* Sept 10, 2017: Crazyness..I put together a bookshelf for my daughter with minimal issues, then went to put together a twelve block Unicoo storage cube and it took me nearly a full day..Lawd..WHERE have my childhood building block skills gone lol! In the end it came out nothing like the picture because it wouldn't fit in her room like that. Had to get creative and ended up inventing something that works better for her. Two separate ones in different shapes. #NecessityIsTheMuthaOfInvention
* December 4, 2015 · Ohoh got a boy hollering outside for my daughter to come down *grabs shotgun and contemplates going downstairs, throwing the door open and yelling "yesss?? You wanted something?"
* June 26, 2016 · Awww my girl let me braid her hair which is incredibly long now..I don't think she has let me braid her since she was about 10 or 11! I feel honored lol aand she's off for a pizza and pool party with her friends..damn..I really need to find some friends..that sounds awesome.
* September 7, 2013 · My dreams and aspirations will always come second to my daughter's needs..end of story.
* December 16, 2016 · ...When you don't have to be up until 8 but your daughter wakes you up at 6 in panic because there is a power outage in the area and she can't get on the internet..Once that's established I settle back in my hoodie under the quilt and she races back in a panic bcs she can't find socks. Lol #LeSigh #ImUpLordImUp
* July 12, 2015 · I just asked my daughter if she had the 9 pounds she owed me..She loved it..Got attitude and said "pooouunds?? Did you just say pouuunds?! *hand on hip "WHICH country are we in right now mommm"..Makin' a real meal out of it..(shows that I'm ready for a nap..can't believe I did that lol..We've been here since 2009)
* October 2, 2014 · Grooming..each other! We need to do it more..I used to love doing my daughter's hair..She used to do mine..We used to play with styles..dressing up and saying what looked good and what didn't, just because it felt good to do it. She's in her teens now so..well..you know the rest..lol..But that grooming time is an important social time, whether with our children, a parent (I used to sit behind my mom on the back of the couch when I was little and do her hair) or a significant other..I saw somebody's (facebook) post about something similar and it had me thinking #Reminiscing
* May 8, 2016 · A boy who is a friend of my daughter just texted a happy mother's day msg for me. It was a long message of thanks for my hospitality in letting him and the other friends come over and saying if it wasn't for me he would never have had a chance to meet the wonderful, thoughtful and interesting young lady...well gosh.. What A Polite Young Charmer. Lol *cries
* June 10, 2016 · ...when your child and her friends, who all tower over you, call you "cute" and "precious"....wayment...
* August 28, 2014 · There is a bittersweetness about my daughter growing up into her own person. I miss having "fun" with her like we used to do..I notice that after the age of 13 there seems to come a gradual process of increasing detachment from parents..I get it..but I guess we as parents have a harder time adapting to the phases as they come. I'm seeing that all we can do is our best, allow them room to grow without too much freedom, and "be there" thru all the ups and downs they have to deal with..It is hard tho..nobody tells you just how hard "getting it right" as a parent is.
* December 15, 2016 · I didn't get the dishes washed..but I got a verse laid down #Sacrifices ..I came out and said to my daughter "dang I just wrote something and it's too late to record"..She said "Go mom..go go..do it real quick..hurry!"..She had a point..So effit, I did. lol
* November 15, 2015 - I made a grand entrance giving a great performance solo of "My Girl", serenading my daughter..she stared at me for a moment, gave me the side eye and put her hps back on..sigh..nevermind lmao..i tried.
* June 6, 2014 · Teenagers are some of the best life-chess players. By this age they are experts at understanding their parents' strengths/weaknesses. They know how to manipulate the game, work hard at being one step ahead and often checkmate with ease. As a parent we have to step our game up and be sharper..always sharper. We made the damn chess board fa gawdsake..We made the rules..We should be masters at it!
* May 29, 2017 · So I get into the zone and..my daughter's friends invade. Threw me right out of the creative place my mind had finally gotten in. Time to challenge myself to create in all situations..War, thunder storms, teenage kids or earthquake should not be able to shake me out of focus mode.
* December 8, 2012 · I always insist on a nice peaceful coffee when I get up..My daughter has been distracting me this morning..That is a direct violation of my coffeeright law.....
* November 21, 2015 · Before my daughter came into the world and from the age of 16 up until then I often spent Thanksgivings and Christmases sitting by myself wherever I was.. And there were times it was in a cold bedsit..Friends have families..Folks like me just have to make their own celebrations of life. So that is what I have continued to do with my daughter..Make it count for her even if it is just the two of us. We can make a celebration out of nothin. :) Just being happy to be breathing is celebration enough.
* August 30, 2015 · I must be the only parent that tells her teenager..TURN THAT ISH UPPPP..Lol i asked her to play run this town and i caan't listen to it at low volume..noway nohow..cannot do it.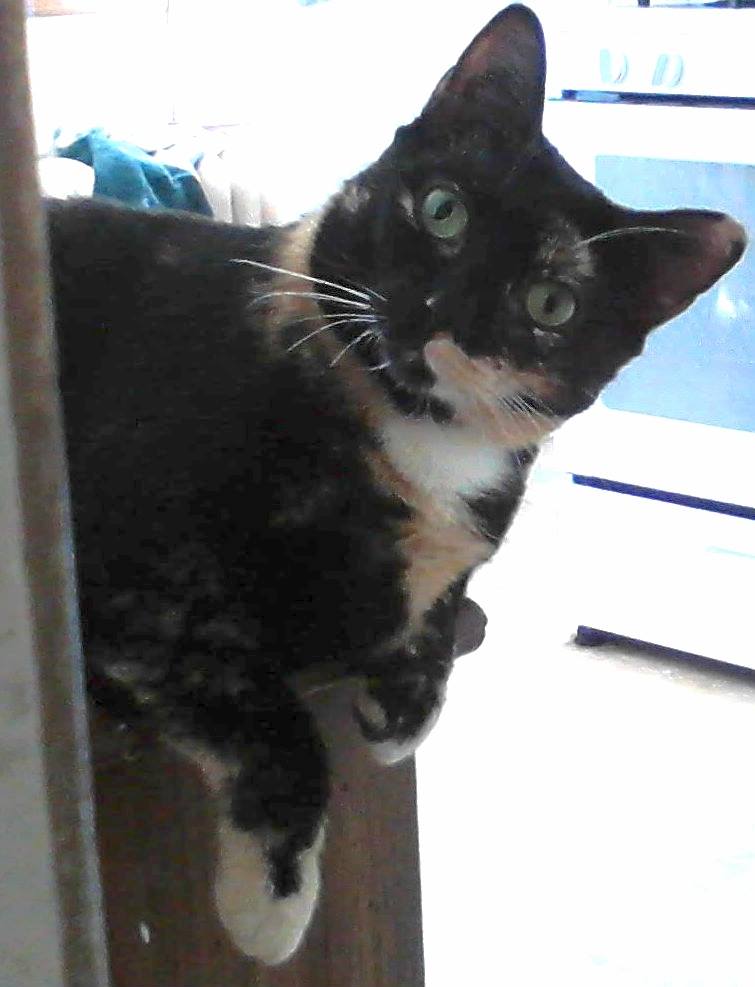 MAKA THE CAT:
* December 19, 2016 at 12:51am · Cat Manoeuvres: ..when you get woken up by noisy geese, so you go make yourself warm milk with a dash of honey, drink half, turn your head for a minute, and when you look back the cat has leapt on the table and is lapping it up like there's no tomorrow.........sigh...ohwell.. #Back2Bed
* September 19, 2015 · I always thought dogs were the smart ones when it came to tone or word recognition..but I've been learning that cats have those kind of "smarts" too..My daughter's cat Maka knows certain words including of course her name..If i even whisper the word "treats" from another room, not even speaking directly to her, her head perks up from lying position and she's in like a shot before I even open the drawer or get my hands on the bag..lol..She surprises me constantly.
* December 14, 2014 · My daughter's fat cat is obsessed with jumping on me and putting all her energy into kneading my belly n boobs..I mean throwing her weight into it and getting reallly into it while purring loudly with a look of pure concentration..Then she flops down with her little kitty head nestled between my tatas lookin like she just had a bowl of cream lol. She must have been either a masseuse or a lesbian in her past life..or both? #CrazyCat
* August 12, 2014 · My daughter's cat gives me the chills sometimes..She "talks" a lot..Maka haaates when my daughter picks her up and I sweaaar when she's making her noises it sounds like she's saying "nooooooo", actin like a diva ...She's not allowed in my room at all and sometimes I hear her outside the door at night crying..It sounds exactly like "helloooo? hellloooo!" lmao..*Throws blanket over head and waits for a spaceship to beam me up"..
* February 4, 2013 · No cats..ever again..ever ever ever in life..chased the damn thing around throwing shoes at it screaming shut the eff up..Scared my daughter to death lol..It sat outside my door howling that 'Cat in deep heat' deep Loud yowl)..Lord pleaaase help this cat to live long enough to make it to its spay appointment on Friday because I'm so close to animal murder it's not even funny...:-\
* September 10, 2015 · Have to be quick and sharp around my daughter's fat cat...Yesterday while making toast I dropped a bit of butter on the floor..I turned around to grab a sponge, when I turned back she was lapping it up with enthusiasm. The day before, having just eaten some half fat caramel ice cream, I set my finished bowl on the side table while I got up, turned around to pick it up and she was licking the bowl eagerly..uugghhh..I don't allow that ish..Dang greedy cat..She's the female version of Garfield..Probably would eat lasagna too..lol smh
* July 17, 2016 · My daughter just reached out to hold my hand and the cat yowwed then humphed off and sat with her back to us. Jealousy will get you nowhere miss cat.
* December 23, 2014 · Never let a cat near your lap..Cats are hypnotizers..They put you in a trance..I am convinced these little old ladies you see sitting in rocking chairs with far away looks in their eyes, with a cat curled up in their laps were actually 25 yrs old when they sat down, had a life and plans..But cats are selfish..They want that lap allll to themselves so they knead and massage you, purr and nuzzle you..Don't trust em!!! They are actually casting a spell on you and you will fall into a deeeeeeep sleeeep and will wake up when you're 85, grey haired and too demotivated to be bothered getting up out the chair..bewaaare...bewaaare..lol..s/n Damn cat had me way too comfie..Fell asleep for 3 hours..Gotta rev up my engine, get ta movin' and stop lettin that beastie near me.
*********************************************
PARENTING:
* December 23, 2015 · All these parents letting their kids run around with their hair all wild and crazy..comb their dang hair while they're still young enough to learn that hair should be taken care of!
***********************************************
* May 24, 2011 · F
olks..if you drink hard, smoke hard, live hard..don't cry when your kids take it just one step further.......IJS
*************************************************
* July 10, 2016 ·
Why is there such a huge debate over whether it is right or not to smoke (ANYTHING) around children? People can rant and rave all they want, but to my mind THERE IS NO DISCUSSION! You do NOT smoke around children. Period.
As a single parent my daughter had asthma so bad when she was little that I had to sleep in a fold up cot next to her hospital bed, having been transported by ambulance, nosy neighbors all gathered around watching..I had to watch my daughter at the age of three struggle for breath and on breathing machines. She was an inpatient for ten days. I was a wreck. Her dad is a heavy smoker of anything and everything. Not around children. Their lungs are not mature. They can't take it.
************************************************
* January 31, 2011 · When parents use their children as a weapon to hurt each other in the presence of the child, that child has a heavy load to carry that will stay with them. That's not love, that's selfish, spiteful, cruel and just plain evil. I witnessed it tonight with screaming, cursing and fists flying. Police came to calm things down..all because they were fighting over THEIR own CHILD!
************************************************
* April 19, 2017 · Parents, please don't raise your kids to respond to "thank you" with "mmmhmmm"..I'm a pretty laid back lady but I'm tellin ya, two 7-8 y.o. girls nearly got the back of their head slapped for that. It sounds condescending and rude. I feel the same when adults do that ish.
*************************************************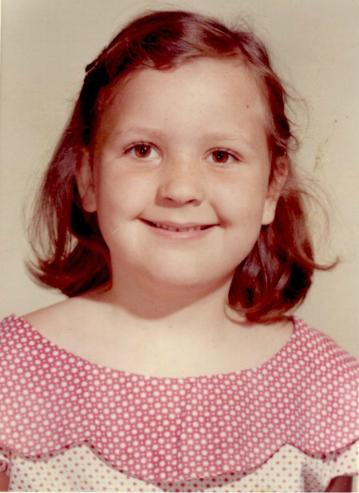 CHILDHOOD MEMORIES:
On Music Class:
* February 1, 2016 · Strangest Ish Ever..I'm sitting here half asleep with after-feast itis creeping right into my bones, when a tune started going thru my head. As the tune followed by some words started floating around my brain it suddenly occurred to me wtf it was. In junior h.s. I was in the 2nd chorus (which is like the beginners chorus in a sense) and then was selected for first chorus (advanced) after the teacher forced me to sing a solo in front of the class. While in 2nd chorus we participated in a competition with school choruses from all over the state (California). One of the songs we sang was "Cantate Domino". The music teacher was Mrs Thorsen and she was pretty old back then. She had short, messy black hair so thin that you could easily see patches of her scalp. Now why the hell would all that come into my head as clear as if it had just happened ? Lol..strange. I'm going to have to lay off these herbal meds. They are improving my memory a little too well at the oddest times!
*****************************************************
ON SELF ENTERTAINMENT:
* March 8, 2016 ·
When I was little my grandpa's old wooden sawhorse and grandma's ivy archway, and great grandma's treadle singer sewing machine could keep me busy for hours. The saw horse was my chestnut pony and the ivy archway was a time machine or a pathway to another world. The treadle on the sewing machine was a fairground ride. Those are the tools that develop an independent imagination. Kids are losing the ability to entertain themselves without ipads etc etc. #randomthought
*****************************************************
ON BAKERY AND MILK TRUCKS:
* April 21, 2017 ·
When I was growing up I remember milk used to be delivered to the door and there was a bakery and ice cream truck that would make regular runs up my street. As a kid it was always so exciting to run out and flag em down. Do they do that kind of thing any more over here..with bakery trucks or milk deliveries I mean? I know in the UK milk is still delivered and ice cream trucks (which i swear is the local drug dealer lol) still come thru. S/N shoot come to think of it..I have not seen ONE girl scout selling cookies in South Jerz..Whaat is this world coming to?????
****************************************************
* July 10, 2013 · As a kid I use to swim so much that I could literally swim underwater the full distance around a full size pool without coming up for air..If I could do that now imagine how much breath control I'd have in singing! Wowee..hell yea its time to start swimming again lol
****************************************************
ON BEING "HUGGY":
* September 15, 2016 ·
Nobody at all in my family is a huggy person except me..makes no sense. Last time I saw my mom was when she came to England after my daughter was born. We hugged a lot. My half sister told me "You changed her, she was never huggy at all before but now she is" lol..awwwh.
****************************************************
* September 14, 2015 · I
'm sooo glad I got thru my teens..those rollercoaster, crazy, emo, boundary pushing years....
****************************************************
* October 26, 2013 ·
Complete randomness: when I was about 10 years old I put a team together to do somebody some good for christmas. A nice group of school friends had been pulled together and we'd meet to discuss and plan the project. They were putting in ideas and seemed excited about the prospect, with lots of yea yea yea-ing. When it came down to the bottom line of actually doing anything, they disappeared as if by magic..one by one. In the end I did it myself..went around looking for ideas for gifts to give out for a retirement home. A gift shop respected what I was doing and added some inspirational plaques to add to the gift pile and I paid for everything else out of my allowance..wrapped it all up and handed the gifts out. The looks on those faces was my reward..priceless! I'm no angel and as human as anybody, but that day I felt so rewarded for seeing the idea thru even tho everybody behind me walked away. This lesson has been shown me over and over in my life in different ways. If you believe in an idea strongly enough..go with it and don't doubt or second guess it..it's there for a reason. Peace all..just random thoughts..nevermind me.
************************************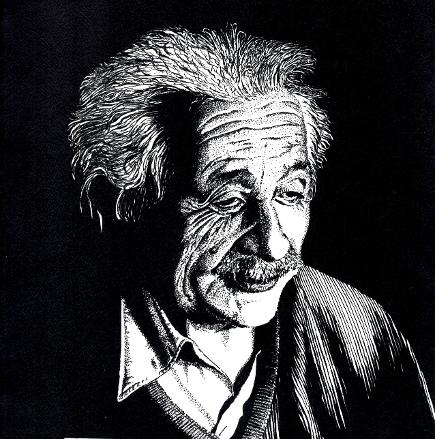 ON MY DAD:
* December 9, 2010 · Here's a rhyme my dad use to say to me over and over when I was little: " Never trouble trouble until trouble troubles you, for you only make your trouble double trouble when you do; and the trouble like a bubble that your troubling about, may be nothing but a cipher with its rim rubbed out"..Think about it (~say it as fast as u can, go on..do it do it~)
***************************************
* September 6, 2016 · Right after I was born my dad started a journal of his thoughts of my birth, his dreams for me and more. He sent that to me while I was in England a few years before he passed along with some of my earliest schoolwork. I still have it here and when I read the words it is like he's right there with me reliving it. Moving stuff. Watching some of you new dads on here taking such pride in your babies made me think of that.
****************************************
* April 23, 2012 · Here's one of the classic poems my dad used to read me:
THE HOUSE BY THE SIDE OF THE ROAD by Sam Walter Foss
THERE are hermit souls that live withdrawn
In the place of their self-content;
There are souls like stars, that dwell apart,
In a fellowless firmament;
There are pioneer souls that blaze the paths
Where highways never ran-
But let me live by the side of the road
And be a friend to man.
Let me live in a house by the side of the road
Where the race of men go by-
The men who are good and the men who are bad,
As good and as bad as I.
I would not sit in the scorner's seat
Nor hurl the cynic's ban-
Let me live in a house by the side of the road
And be a friend to man.
I see from my house by the side of the road
By the side of the highway of life,
The men who press with the ardor of hope,
The men who are faint with the strife,
But I turn not away from their smiles and tears,
Both parts of an infinite plan-
Let me live in a house by the side of the road
And be a friend to man.
I know there are brook-gladdened meadows ahead,
And mountains of wearisome height;
That the road passes on through the long afternoon
And stretches away to the night.
And still I rejoice when the travelers rejoice
And weep with the strangers that moan,
Nor live in my house by the side of the road
Like a man who dwells alone.
Let me live in my house by the side of the road,
Where the race of men go by-
They are good, they are bad, they are weak, they are strong,
Wise, foolish - so am I.
Then why should I sit in the scorner's seat,
Or hurl the cynic's ban?
Let me live in my house by the side of the road
And be a friend to man.
*****************************************
* April 23, 2012 · Truth be known..other than my daughter who I love more than life itself (and that says a lot cos I'm pretty much in love with breathing), I am most grateful to my dad (RIP) for passing on to me the love of poetry, rhyming, rhythm, of feeling beauty right down to my bones, and most of all creativity. My dad was an artist (painter), sculptor, cartoonist, designer of some of the company signs you may still see throughout Cali. From the time I was around 5-6 years old, I remember every night after dinner he would read poetry to me from an ancient old plain brown cover poetry book with yellow pages and rotting binding, containing poetry from old masters like Robert Louis Stevenson, Sam Walter Foss, Ella Wheeler Wilcox. I remember even then leaning forward and loving the sound of the words, how they flowed together..the emotion it conveyed. Thank you Dad..I will always love and appreciate you.
*******************************************
* May 2, 2015 · Thinkin about my dad a lot today who passed in 2009. This is the man who gave me my love of the rhythm and flow of words. The man, the artist, the father..just gotta salute the man who shared with me his art, his crazy sense of humor, his love of life, unconditional love mindset, compassion. He always encouraged, no matter how crazy my ideas were. He told me I could achieve whatever I set my mind to..Love you dad. <3 my heart.
*******************************************
* January 31, 2016 · My dad always encouraged even my most wild and crazy invention ideas or dreams and told me I could do anything I set my mind to. So when I think of him, even tho I miss him a lot, I know I have him inside of me..his genes, his craziness, passion for life and art, and even his philosophical outlook. So yea..you're here dad *points to heart and head..right here and I'll keep pushing on knowing you're willing me on.
*******************************************
* February 18, 2017 · OK so..I received a box of my dad's things today..just going thru it all..sooo much here!!! Diaries from my grandparents and baby books for them and my dad and his brothers..Plenty of my dad's drawings including one of me when I was about 8 that he'd done in charcoal and i never knew it existed! Stories he'd written, one of the songs, his cartoons, photos ranging from his birth to his adult years..some of me..even some of Amy that I'd sent him..A real historical collection! Moving stuff..I'll share some of his great artwork when I can get it scanned.
It was so strange..his baby picture held up next to Amy's..it was uncanny..same face! His older brother standing next to him had the exact same smile as Amy in her early pics..strange looking thru it all! Here's something even stranger! In the box was a cd of the eulogy I'd done for my mom's funeral since I couldn't be there. How did he get that?? I was stunned. All I can say is..I'm so proud of him and his achievements in his lifetime.. Thank you Dad for everything you passed on to me thru your genes.
*******************************************
* October 28, 2012 · I can still remember being 5 yrs old and sitting at the table after dinner, my dad would go get this really ancient brown backed poem book with poems from old masters in it..the pages were yellowed, the binding was loose..but he'd read out of that book every night..i would listen, take it in and love the rhythmical sounds of the words even if i couldn't understand what the words meant. This is one of those poems..read and understand..the words are crazy deep..
SOLITUDE by Ella Wheeler Wilcox
Laugh, and the world laughs with you;
Weep, and you weep alone.
For the sad old earth must borrow it's mirth,
But has trouble enough of its own.
Sing, and the hills will answer;
Sigh, it is lost on the air.
The echoes bound to a joyful sound,
But shrink from voicing care.
Rejoice, and men will seek you;
Grieve, and they turn and go.
They want full measure of all your pleasure,
But they do not need your woe.
Be glad, and your friends are many;
Be sad, and you lose them all.
There are none to decline your nectared wine,
But alone you must drink life's gall.
Feast, and your halls are crowded;
Fast, and the world goes by.
Succeed and give, and it helps you live,
But no man can help you die.
There is room in the halls of pleasure
For a long and lordly train,
But one by one we must all file on
Through the narrow aisles of pain.
Ella Wheeler Wilcox
**********************************************
* July 11, 2014 · Just taking a moment to honor and show respect for a man who not only gave me my love of poetry, rhyme and the rhythm of how words sound together, but thru his genes provided me with the essential seed of artistic talent and who told me two things regularly when growing up..First, that I could do anything I set my mind to and that he believed in me. Second, he regularly quoted to me "If at first you don't succeed, try, try again". He was a very talented artist who tried his hand at many forms of art from pottery to cartoon strips to song writing. However, my dad's greatest strength was oil painting, with which he had a love/hate relationship..but he was great at it! Dad was a great communicator in writing and when we did speak on the phone in later years as adults, we both opened our hearts with long and deeply moving conversations that are engraved on my heart. This is your day dad. You are very much on my mind today and I have no doubt you are reading every word from up there. I feel you even when tired or alone. Love you.
**********************************************
* July 11, 2014 - The longer I exist on this planet the less I understand about some things and the harder I strive for comprehension and a support system or some element of unity..I'm slowly coming to realize my lesson is to learn to love without being loved, support without receiving it, just keep walking , breathing and learning no matter what, since ppl I need and care about are forever being taken from me in some way. My mom told me my dad wanted a strong, independent daughter and that he was proud that I became just that. Really I'm still on a mission to need people and things less..I'll do you proud one day Dad..happy birthday..Love you.
***********************************************
ON MY GRANDMOTHER:
* July 11, 2014 - Thank you too, to my Grandma (RIP) for taking me seriously. When I was around 12 years old I remember asking her about breathing in singing. Grandma was a BEAUTIFUL singer. She mainly just sang at church by the time I was old enough to be interested, but in her younger days she would hit the stage with amateur dramatics and singing. She was an accomplished pianist and gave me lessons (which as a 7 year old I was not remotely interested in..unfortunately). However, it planted seeds for later in life when I became more interested, and whenever I sit at a keyboard now I can STILL remember some of her little finger exercises..Love you Grandma..You will always be young and alive in my heart.
**************************************************
* July 11, 2016 · My 98 lb grandma who raised me for awhile when my mom left, had been born and raised in texas and always wore a do-rag tied at the front..only I didn't know it as a do-rag as I was growing up..it was in my little mind just an extension of grandma's head. That was "her"..the beautiful lady with a wicker clothes basket under her arm, a toilet brush or spatula in her hand. That woman never stopped working..I just remember her constantly scrubbing, cleaning, threatening me with a switch from time to time but always full of love, song and piano playing..she was a true oldschool, no nonsense family woman who had raised four boys and then had to raise a rambunctious girl for awhile..I guess it was a little "different" for her lol. I use to sneak up behind her while she was ironing, crawling on my belly pretending I was an indian, then jumping up and, with my hand over my mouth doing the indian war call..She damn near had a heart attack and I felt horrible lmao. But she was the only human I can recall who ever kept things really 100 with me. If, for instance I asked about sex with a curious mind, she gave me answers..possibly more than i needed to know or could understand, but she kept it real! And..She had the most beautiful singing voice ever. #RandomThoughtsAndMemoriesOfChildhood.
***************************************************
ON MY GRANDFATHER'S DRIVING:
* November 27, 2015 · ..Serrriously..This IS the look I use to have on my face when my grandpa would drive on the freeway..and grandma would pat my knee and say "Don't worry dear, God will keep us safe"..Never forgot that..Still makes me chuckle to think about it. He'd be veering all over the place, huge trucks leanin on their horns at him sliding into their lane..So yea..THAT look below is the closest resemblance to the look on my face ever!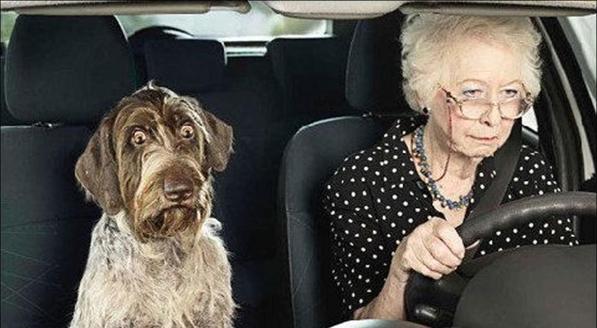 **********************************************
ON MY MOM:
* September 11, 2011 · This will be my only comment today about this. We all feel deeply about 9/11 and have mixed thoughts about it. Personally I don't want to come on fb and feel instantly depressed because of everyone's sadness. My mom was part of the Red Cross recovery movement, and I'm not lessening the reverence for the ones who passed because of that day, but we are still here. We have to look forward to appreciation of what we have here and now. Acknowledge, then give thanks for every breath YOU take.
***********************************************
* October 3, 2016 · As a kid I never really got into "wrastling" as my mom called it..bcs she was a huge fan..and was huugely noisy with her excitement of it lol. Yup. But I did get to see some wrestling in England and started to understand why people like it. Mom liked sports. When she came to London to see me after my daughter was born I took her to a footie game ("soccer" to Americans)..Chelsea vs West Ham. She was up screaming "aww what was thaat ref!" Yea. That was my mom. All in..I couldn't stop laughing later but at the time I hid behind my hands. I worked at Wembley Arena as one of my part time jobs for awhile and kept trying to get to a boxing match, but the dang tickets would have cost a mortgage and firstborn child for a ringside seat. And things haven't changed..they reallyyy rake it in both for those seats and for pay per view nowadays too. Rambling thoughts of my mom who passed in 2004, for no particular reason. Just came to mind.
***********************************************
* September 23, 2013 · RIP mom.. 10 yrs today and still as sharp in my heart and mind as ever..I miss you but feel you with me. Every now and then I have the strangest feeling that I need to pick up the phone and call..I have the candles you left me and those will be lit in your honor today..Love you always #YourDaughter
************************************************
* January 31, 2013 · When we are born into this world, the main things we need other than food/water are warmth, comfort, and a little attention from responsible, loving adults..we need protection..it is the right of a baby and child to feel safe and protected by those who love them..SAFE!!! SECURE!!! In this world way too many are not afforded that human right..My mom left when i was 7 yrs old as she had been pregnant with another man's baby. She did not feel she could take care of me. So of course my world turned upside down. BUT I had grandparents and a father. My point is, even when things are messed up for a child there can STILL be nurturing and love. Out there, too many children are being born without a backup system. Without any element of discipline or love and cannot feel that security, that unconditional love. And so I'd like to reinforce in all of our minds that it can take a neighborhood to raise a child. Any element of love, genuine care and protection is enough to give a child the roots to grow up with self respect and knowing love in their hearts. Side Note: My mom went on to rebuild her life. Life took her thru a lot of hard times but she "grew up" to be a lady I was extremely proud of. She trained, became a nurse and later received awards for her voluntary work with the Red Cross. She was one of the nurses who travelled all over helping victims of 9/11. These are just thoughts passing thru my mind I needed to share today.
************************************************
ON MY SISTERS:
* RE BANANARAMA 'NA NA HEY HEY KISS HIM GOODBYE - I have a memory of my older sister and me with one of those old cassette recording machines. We were singing this together and laughing our damn heads off so hard. Wish that cassette would miraculously materialize so I could hear it again. It was one of the few times we would see each other in happier times before she became mentally ill..but its a treasured memory. BRING BACK THAT FASHION..I'd rock it in a second lol.
**************************************************
* December 24, 2014 · Okay..just finished recording and delivering the deluxe version of 'There's a Hole In The Bottom Of The Sea' as requested by my half sister, who's memory of me in her babyhood was me singing her to sleep at night while there visiting during summer vacation. For some reason she wanted nothing else but this song recorded for her to drift back in time with..awwshucks..We aim to please..uhh but..can i go kill myself now..please? ..Merry freakin Christmas kiddo..lol!
**************************************************
ON BEING DONNA H:
* January 10, 2014 · Whoa I did a google search on my gvmt name and other than the fact there's millions who have the same name as me, I found more of the same name who are also poets..Dang, there really MUST be something in a name!
********************************************
ON LIFE IN THE UK:
* December 8, 2015 · NO boozy pubcrawl or celebration in London would everrr be considered complete unless this song right here was sung by an entire mass of drunken london lads..with some x rated words substituted..This is the London anthem #SaluteToLondon ..And when i was trailing along with the lads they would inevitably stop and serenade me with "New York New York"..because an American in London is always a New Yorker lol..(even if I had never been there before in my life at that time.)
* December 8, 2015 · Oasis: Don't Look Back In Anger: This one reminds me of one particular London pub crawl on New Year's Eve. One of our group was drunk and picked a fight with a homosexual male couple...Then next thing I knew the whole group of us were being chased down the streets of Golders Green by a gang who had chains, bottles and other things. We barricaded ourselves up in Golders Green tube station with the help of the staff there. The males in our group pushed all the females into the tunnel and were up in the front area ducking missiles, hurling them back. A couple of the guys got k.o.d and some got cuts and injuries. We all trouped up to the hospital together on the tube once it died down. At the hospital the staff looked at us all and shook their head. I remember somebody (nurse) saying "So..looks like everybody had a good celebration then?" lmao..One guy has a scar on his nose to this day where a bottle split it open..Ahhh the memories lol!!! Good ol' London town.
* September 27, 2015 · Throwback: my philosophy is that a good leader sets up play for the players so they can shine..When I was working for the National Health Service in London I had set up a "Springboard Women's Development" course from tender stage, advertised, registered the attendees and also attended it, keeping a low profile as one of the students. At the end of the course which lasted several weeks, I was called up front and given a special citation. Everybody applauded and cheered ..a moving moment..(and I had just discovered that there was a lil bambino in my tum around that time too).
*
September 10, 2015 ·
#RandomMorningThoughts When I was with my child's father in London, before our daughter was born I was either working three jobs, or (after she was born) I was home alone most of the time with our baby. When I moved on I worked and raised her pretty much alone..No partying, no "company"..When i developed ME/CFS I was grounded, unable to use my legs or get out. There were years of isolation. During ALL of those years of being on my own my love for creativity began to develop and evolve. When carers saw my skill they encouraged me to audition for music college and, after performing for the instructors, I was accepted into the advanced course. It opened a lot of doors for me creatively, I met some good and passionate people, a few of whom I'm still in touch with! But ALSO, during some of my most isolated years I met online a network of the most unbelievably skilled and amazing people I could ever have connected with. Between them and college, it gave me the courage and confidence to step out of my box, try new things, spread my wings and grow like a mofo(hari). CFS isn't one of those things that "disappears overnight". It is a continual battle of strength over physical/mental weakness but I have been winning..I will continue to work hard to be who and what I am destined to be on this planet...i.e. be and do the best I can in this life. The battle is real..isolation is still ever present but who can change that as I get stronger? Yup. We have the tools..nothing can stop us but ourselves.
* August 4, 2015 · I always feel embarrassed, somewhat ashamed in a way and a little "bad" because I didn't watch many movies or listen to a lot of music growing up..Oh sure I watched some tv or went to a few parties and heard what was played there but it wasn't until the last 10-12 yrs I started attempting to catch up with all the things I'd been missing in "life", but it still seems to zoom on ahead of me.
When I went to England I worked two, sometimes three jobs (and sometimes more!) up until I became a mom. So now whenever somebody trusted recommends this or that classic etc..I make a list and take time to check em out..I'm the worst ever in life for depriving myself of all that goodness and hold my hands up to it. When I say "catch up" I've been a little like Helen Keller tapping Anne Sullivan for info..or a kid in a candy store wanting to try everything. It may not be the same as "being there" at the time, but I still feel the excitement of discovering, filling in gaps and learning..Oh and finding my "niche"..Getting a better idea of my own tastes and preferences, which is also pretty damn inspiring sometimes when it comes to personal creativity. NOT in terms of cloning..hell no..but having a richer and larger tapestry to draw from. Oh yes and it also helps identify where certain samples came from that I wouldn't have known before, which I find exciting (I'm now a regular visitor to the "who sampled" website)..There's so much yet to experience and learn! There are only two people I have known who have a full mental library of music n movies of all genres and eras..and I bet even they have room for more in there.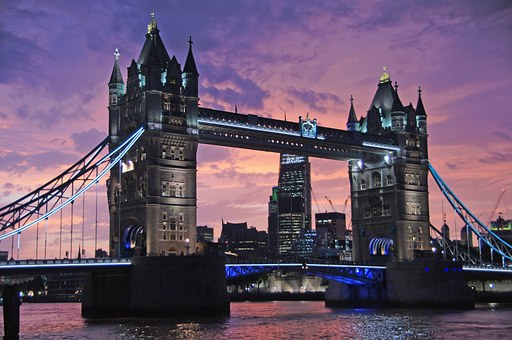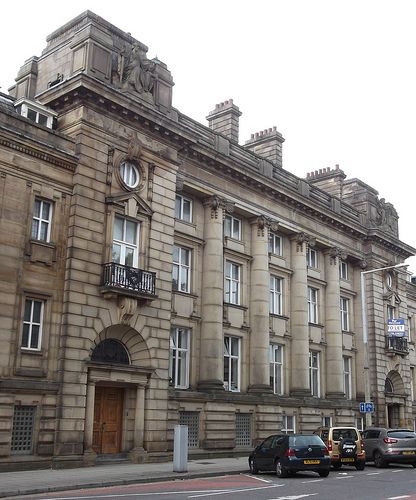 ON LIFE IN SOUTH NEW JERSEY:
* July 30, 2015 · Lightning just struck the riverline across the street from us..We saw a white light as it hit and heard the noise..wow..talk about scary! Fire department and police are gathering as we speak.
* August 12, 2017 · Very strange out there today..As I walked up to CVS an elderly lady was coming out of the store. She noticed my "Just Keep Moving" shirt, read it out loud and dissolved into hysterics as she got into her car. Uhh..ohkayy..lady..it really isn't THAT funny lol..glad to entertain ya.
* October 25, 2016 · Perfect Location: I live right next door to a building that holds yoga classes, across the street from a gym, up the road from the river, right behind me they do voice lessons and down the street there's a dance studio. This is the tiniest area ever but it has all the things I love in it. The way things are going I might soon be able to afford some of them without sacrificing a week's meals.
* May 27, 2016 · Neighbors Say The Damndest Things: lmao @ the house next door..Just heard a woman leaning out the window and shouting at the top of her lungs at somebody down below.. "where are my fuckin eyebrows??! I'm gonna shave em off yo"..
* December 24, 2015 · My 5 1/2 mile hike to the bank today led me to pass by planet fitness. Before I got to the door a rather well toned, muscular and blatantly attractive gentleman of color in full workout regalia including towel draped casually around his neck, stood holding the door wide open watching me get nearer. I shook my head as in "no thanks" but he stayed holding it for me anyway. When I reached the door and proceeded on by, still smiling and shaking my head, he looked me up and down almost disappointed, raised one eyebrow at me, said "no? Okayy.." you know, like somebody would say okayy but you need it more than me sister.. It was a full conversation in that look he gave me lmao.. Ok ok I get it.
* August 16, 2017 · I'm convinced the police around here practice high speed racing just about every day..Sirens blarin..It's always by the clock at their break time :/ #TheDunkinDonutsDrive from first to fifth gear in three seconds flat..
* October 3, 2015 · #RandomThought: Since my teens ppl have been telling me..move here, go there, do that..It will make life better. Advice is advice but lets face it, advice for one may not always be the best advice for somebody else. If I had moved every place every person has strongly suggested over the past, say 15 years, I would be living out of a tent and travelling continually..I would be like a robot on roller skates being pushed back and forth..I can't do it folks..I CANNOT! I'm "here" now..X marks the spot. No matter how hard, how testing, how complicated..for better or worse..I'm HERE and going to MAKE it work..Come hell or high water..I'm too old to be a nomad and so is my daughter..We're going to be just fine where we are. That is not to say when the cash is rolling in and we have plenty of moolah and time to spare, and my daughter has moved on, that I may not choose to go back to the UK which is where my heart is..But here and now..Here and now..This is it.
* December 24, 2015 · At a time when we are snowed under with negativity and a news media spewing out gloom n doom, it was great to see nearly everybody I passed on my walk wishing me Merry Christmas or happy hols.. I said it to a baby face cop who looked like he was right out of cadet school, and he first looked surprised, then beamed and returned the greeting. Gotta spread a little goodwill and ignite a smile every now and then.
* October 22, 2014 : hhhhhhhhhhhhhhhhhhhhh crap!!!! Was trying to make toast and got involved on here..it burnt..badly..smoke pouring out..fire alarms goin off..police pounding on door and coming thru to have a look..ohhhhsheesh..what a morning! *time for a new toaster :( .. and the cat is now missing *bites nails.
Mushugana DeLa Rukkus: hahahahaha......dat jus recently happind to my neighbor......DAMN U TOAST!!!
Donna H Mofohari: LOLOL..sighs..me no likee men in uniform unlike most ladies
Donna H Mofohari: *cat found..phew..*wipes brow
Donna H Mofohari: i mean i have nothing to hide except that i had to fly into my room and throw some clothes on when the alarms went off ..and some guy on my other page was goin on and on..he was like im sending some tracks thru i want you to listen now and give me feedback..i'm saying..hold on hold on got fire alarms goin off..he keeps typing..yea but i just sent them and i want your feedback..aagghh hold on bro HOLD ONNNN!!!!
Jay Faire: Hilarious
* November 6, 2016 · When the slat shade directly above your head decides to come crashing down onto your pillow narrowly missing your head by milli fractions..it's time to get up.. #ShakenNotStirred #Wowzers My heavy Marlin guitar crashes down in the middle of the night earlier in the week, from the wall across from my bed after 4 yrs with no probs, now this.. What in the world!?! :o