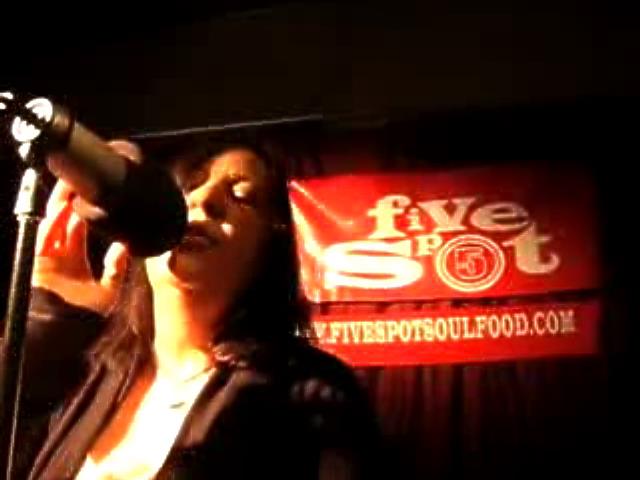 MOFOHARI: Biography
Donna H aka MofoHari is American born, emigrating to the UK at 19, returning to the US in 2009. While in the UK she studied under some highly experienced mentors through "Access To Music for Performing Artists, Advanced" at Blackburn College, achieving distinctions and gaining valuable knowledge/practical experience relating to music business, performance skills, music video production, lyric writing, voice training and much more.
A poet from earliest memory in childhood, she began putting poems to music on her acoustic guitar and recording on a Tascam 4 track in 2002 after discovering her father had terminal heart disease. She had wanted to give him something personal and special. This was the beginning of her music path.
MofoHari connected with her music team MaDD PpuLL online via Soundclick in 2005, and has to date recorded over 100 tracks thru her association with this large international network of skilled artists, broadening her horizons with a variety of genres including hip hop, r&b, jazz, soul and evolving into her own uncategorical style. She began working extensively with producer Chrismorale (co founder of MaDD PpuLL) at that time, with whom she has written/recorded many songs and released a mixtape. Like FaDaze and Nya Thryce of MaDD PpuLL, Chrismorale embraced and encouraged her uniqueness and mentored her.
Passionate about all aspects of music from writing to recording to performance and everything connected, by 2009 MofoHari and Chrismorale had taken their mutual passion to another level to host their own radio show "The Chrismorale Experience" on WIFI 1460 which ran for three years. The show interviewed unsigned artists as well as major artists, producers and professionals within the industry including Easy Mo Bee, Nick Wiz, Kool G Rap, Blue Raspberry, DJ Ron G, Paula Perry and many more. The Chrismorale Experience was synch'd with several other online stations and had built a large following.
MofoHari currently hosts internet talk/music show "Radio Zero" which commenced in 2012 and, as from January 2016 has been sponsored by much respected industry professional Sandi Beidleman. Sandi is working with MofoHari on developing the show into an excellent provider of information and music history. To date Radio Zero has already interviewed many unsigned artists as well as legends and veterans within the music industry such as Kurtis Blow, Heaven Razah, Grandmaster's Furious 5 Mele Mel and Scorpio, Emmett North Jr, Crunchy Black, Paula Perry plus so many more, with many others already scheduled to speak on their experiences and current activities! The show is evolving rapidly and is receiving excellent feedback and support from both listeners and artists.
This unstoppable artist released her album "Love On All Accounts" in December 2013 (available on iTunes and most other online outlets) as a follow up to her three previous mixtapes 'Movin On: Alternative Paths', 'Dreamz I: Walk With Me' and 'Dreamz II: Stay With Me' released September 2012 (available on BandCamp and SoundClick Store). In addition she hosted and compiled two mixtapes for MaDD PpuLL: WorldWydeWeb I and II, which showcases the work of the international artists collectively known as MaDD PpuLL, available on DatPiff.
What next? In addition to continuing in her role as host of Radio Zero, MofoHari is looking forward to more recording, performing, and session work to fulfill her own need to grow as a musician/entertainer. In her home music studio she has two electric and two acoustic guitars, one bass guitar, two keyboards and numerous other "musical noisemakers". She is currently working to build her (much neglected in recent years) guitar and keyboard skills. Following the release of album "Love On All Accounts, MofoHari's latest album "Hidden Dreamz" was released in July 2018. Both albums feature some excellent collaborations. Check both of these phenomenal projects out by clicking on the Albums link here!
Music Sites: