~ COLUMBA - CONSTELLATIONS FOR LOVERS ~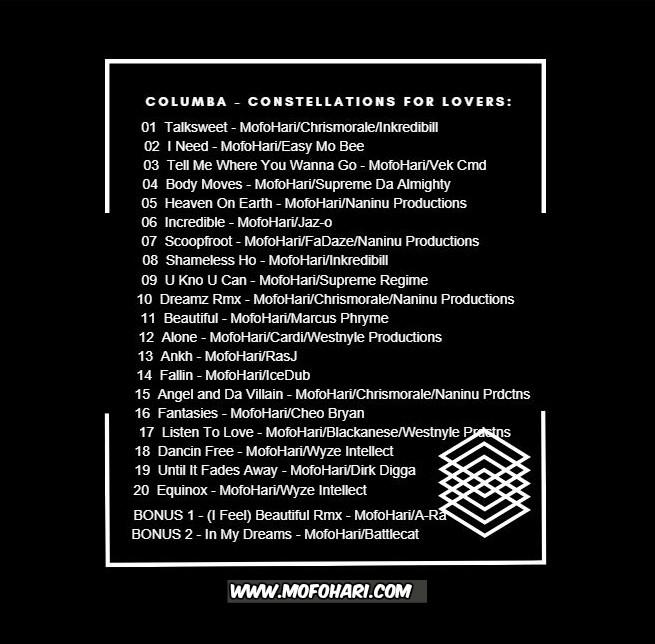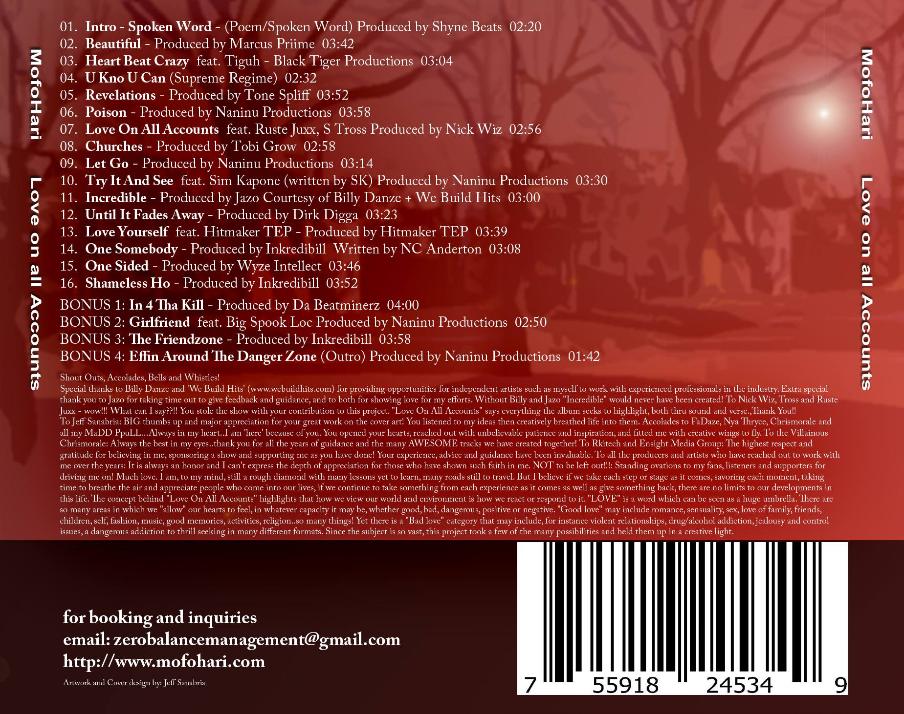 *************************
('Love On All Accounts' was released 30 December 2013 and is also available on iTunes, Amazon, Rhapsody and many other sites)
I am, to my mind, still a rough diamond with many lessons yet to learn, many roads still to travel. But I believe if we take each step or stage as it comes, savoring each moment, taking time to breathe the air and appreciate people who come into our lives, if we continue to take something from each experience as it comes as well as give something back, there are no limits to our developments in this life. The concept behind "Love On All Accounts" highlights that how we view our world and environment is how we react or respond to it. "LOVE" is a word which can be seen as a huge umbrella. There are so many areas in which we "allow" our hearts to feel, in whatever capacity it may be, whether good, bad, dangerous, positive or negative. "Good love" may include romance, sensuality, sex, love of family, friends, children, self, fashion, music, good memories, activities, religion..so many things! Yet there is a "Bad love" category that may include, for instance violent relationships, drug/alcohol addiction, jealousy and control issues, a dangerous addiction to thrill seeking in many different formats. Since the subject is so vast, this project took a few of the many possibilities and held them up in a creative light.
credits
Shout Outs, Accolades, Bells and Whistles!
Special thanks to Billy Danze and 'We Build Hits' (www.webuildhits.com) for providing opportunities for independent artists such as myself to work with experienced professionals in the industry. Extra special thank you to Jazo for taking time out to give feedback and guidance, and to both for showing love for my efforts. Without Billy and Jazo "Incredible" would never have been created! To Nick Wiz, Tross and Ruste Juxx - wow!!! What can I say??!! You stole the show with your contribution to this project. "Love On All Accounts" says everything the album seeks to highlight, both thru sound and verse.,Thank You!! To Jeff Sanabria: BIG thumbs up and major appreciation for your great work on the cover art! You listened to my ideas then creatively breathed life into them.

Accolades to FaDaze, Nya Thryce, Chrismorale and all my MaDD PpuLL...Always in my heart..I am 'here' because of you. You opened your hearts, reached out with unbelievable patience and inspiration, and fitted me with creative wings to fly. To the Villainous Chrismorale: Always the best in my eyes..thank you for all the years of guidance and the many AWESOME tracks we have created together! To Rkitech and Ensight Media Group: The highest respect and gratitude for believing in me, sponsoring a show and supporting me as you have done! Your experience, advice and guidance have been invaluable. To all the producers and artists who have reached out to work with me over the years: It is always an honor and I can't express the depth of appreciation for those who have shown such faith in me. NOT to be left out!!!: Standing ovations to my fans, listeners and supporters for driving me on! Much love.
*****************************